Salvatore Ferragamo Introduces New Fragrance UOMO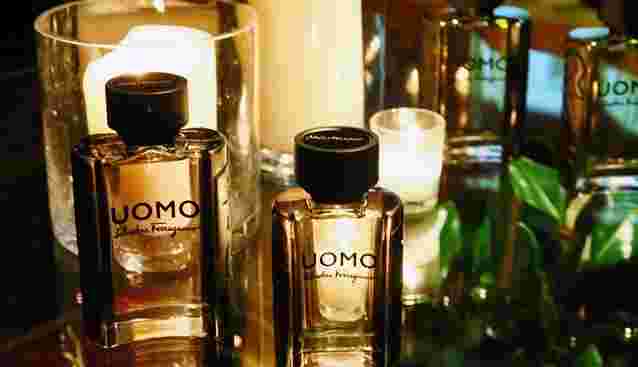 At an exclusive event held in New York's Rose Bar at the Gramercy Park Hotel, Salvatore Ferragamo introduced their masculine new scent: UOMO Salvatore Ferragamo. This is a fragrance for men who want to immerse themselves in an Italian lifestyle, heritage, and innovation. What does the Italian way of life represent? For the Ferragamo man, it is an attitude, a state of being, a way of approaching life that involves always chasing the best – with irony and optimism, and an eye for style and beauty.
As part of this Italian spirit Ferragamo Parfums is launching "Scent of Life," inviting young talents to take a photo interpreting what the Italian way of life means to them.
Uomo Salvatore Ferragamo represents the core masculine values of the brand. Italian attitude is not just a matter of style, it is an "art of living," and a way of life, an optimistic approach in every detail and moment of life. The video captures different moments of a man, like slices of his life which he always faces with a smile. Renowned actor Ben Barnes perfectly embodies the impeccable Italian style of a young and cosmopolitan gentleman, who conquers all.
When it comes to fragrance Barnes says, "You immediately know when you're trying on the right one: you put it on, and it smells like you, it feels like you." He continues, "The most important thing is to be true to yourself. Dive into life, always be honest and grateful."
UOMO Salvatore Ferragamo is a charismatic oriental woody creation that leaves a lasting impression, just like the man who wears it. An elegant embodiment of masculinity where vibrant woody notes interplay with invigorating gourmand notes of pure seduction. A fresh and cool opening, infused with an irreverent sense of charm using unexpected ingredients of Black Pepper, Cardamom and Bergamot. The heart of the fragrance is built around an iconic and classically Italian ingredient, the Tiramisu. The combination of Orange Blossom and Ambrox, perfectly represents the duality of Italian men: strong, confident and roguish, yet seductive and sweet. Cashmere Wood and Sandalwood seal the fragrance with a touch of Tonka Bean, leaving an indelible mark with enormous long lasting qualities.
In terms of bottle design, the solid glass bottle represents masculinity, and the UOMO Salvatore Ferragamo logo claims power amongst the simplicity. The historical "Venna" logo, reinterpreted in black on both sides, provides a comfortable grip, incorporating elements of heritage and modernity. The contrast between the deep matte black and the golden juice holds powerful sophistication. Unexpected with style, the black and silver box reveals from outside the modernity of the flacon. The elegant black and silver carton is dominated by the "Venna" logo in black.
UOMO Salvatore Ferragamo is embossed in shiny silver 3D effect, bringing luxury to this refined creation. The splendor of the carton captures the spirit of the contemporary man, strong and sophisticated.
For more information visit www.salvatoreferragamo.com
3.4 oz. Eau de Toilette Spray $89.00
1.7 oz. Eau de Toilette Spray $69.00
THIS ARTICLE IS WRITTEN BY