Samsung's New Ad Campaign: Do What You Can't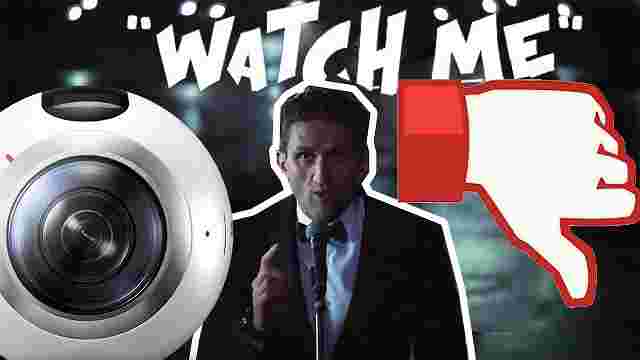 Samsung leveraged its coveted Academy Awards airtime to connect with consumers and reiterate what it stands for as a company with the launch of its newest ad campaign. "Samsung Galaxy: The Rest of Us," featuring YouTube star Casey Neistat, is the first piece of creative in Samsung's multilayer initiative that aims to amplify a movement that is already in motion. This brand platform strives to empower, inspire and develop a new guild of creators that realize their inherent potential. The multi-channel approach will extend beyond Sunday's spot highlighting the central theme: "Do What You Can't."
The spot highlights the connective power of Samsung and communicate how the brand's technology aims to help consumers experience the unimaginable and do the unthinkable. We're showing consumers how invested we are in them.
TITLE: "Samsung Galaxy: The Rest of Us"
Introducing the makers, the directors and the creators of this generation. When they're told
they can't, they all have the same answer. #dowhatyoucant
https://www.youtube.com/watch?v=JKpeIxh4ScY
The creative features filmmaker Casey Neistat delivering his own rendition of an award show acceptance speech on behalf of this generation of creators that leverage technology and a can-do attitude to achieve the unthinkable. Throughout his passionate salute to his peers, various clips of dynamic footage created by a single Samsung mobile device play. While "Samsung Galaxy: The Rest of Us" is a commercial, the larger brand platform will be so much more than that.
It will introduce a new point of view on the role that Samsung technology plays in the world: to ultimately inspire and empower people to realize their inherent potential and break barriers to do what they thought they couldn't do.  The end slate features the copy "Do What You Can't," which will serve as the central theme of the platform and we aim to spur action and make an impact with it.
THIS ARTICLE IS WRITTEN BY