SEL ET POIVRE: Refined French Cuisine In An Intimate New York Setting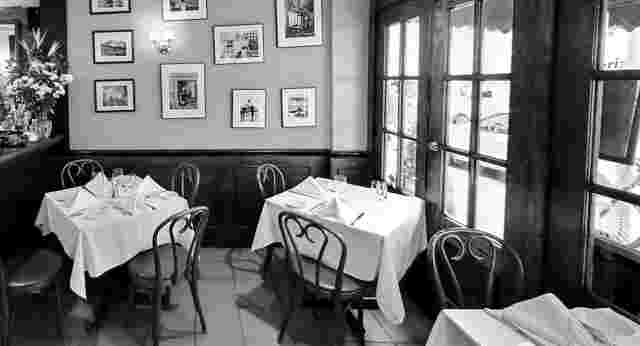 If you're looking for a sophisticated, intimate restaurant with authentic French cuisine there is no need to trek to Paris. For those lucky enough to live or visit New York City, an Uber ride to 64th Street and Lexington Avenue will place you in the middle of a truly unique and unconventional culinary experience. Sel et Poivre, located four blocks north of Bloomingdale's has been a neighborhood staple for over 28 years.
Restaurants come and go, but Sel et Poivre remains a constant for quality dining in an elegant atmosphere since 1989. What is the secret to the venue's long standing success? Superb service, and an innovative menu perfectly executed to combine traditional French cuisine with newly developed standards.
During our recent visit we had the pleasure to experience the dinner menu first hand.
Signature dishes include Grilled salmon filet with white beans and haricots in a white wine sauce, Frog legs in a Pernod sauce wild mushrooms and basmati rice, Duck a l'orange with wild rice, and Leg of Lamb with haricot verte.
Surprisingly one of the most popular items on the menu is an American standard. The restaurant's take on the Bistro burger served with French fries is considered one of the best in the city, attracting its own loyal following.
It would not be a truly French restaurant if wild game selections were not on the menu. Fortunately for foodies with exotic taste, Sel et Poivre once again rises above expectations. Adventurous selections include Oven-roasted stuffed quail with goat cheese, port wine reduction, sweet potato puree and wild rice, Wild boar osso bucco served with wild mushroom risotto, and Medallions of New Zealand red deer, Red wine sauce, spatzle and cranberries.
Sel et Poivre is intimate in size and feel. Chef/ owner Christian Schienle makes it a point to personally welcome his guests, some of whom have been visiting for years. Yet the restaurant also attracts a fair amount of first-timers who travel large distances to experience Scienle's fanciful cuisine.

The decor remains minimalist and classic, consisting mostly of candlelight, fresh flowers, and black-and-white framed photographs that depict scenes of a relaxed time. It's clear that the only star here is the food, no need to be distracted by unnecessary clutter.
Although it may be considered a 'neighborhood' restaurant to some, everyone who stops by recognizes the distinctiveness of the all-around experience. You'll be surprised to see so many men classically dressed in jacket and tie, making of their visit to Sel et Poivre a dining 'event.'
So when you wish to seduce your date without saying a word, or make a superb first impression with business associates, a visit to Sel et Poivre is all you need. Furthermore, it's guaranteed to raise your worldliness quotient, and admirable good taste.

Sel et Poivre
853 Lexington Avenue
New York, NY 10065
www.seletpoivrenyc.com
THIS ARTICLE IS WRITTEN BY