Spice Up Your Cinco With DOS EQUIS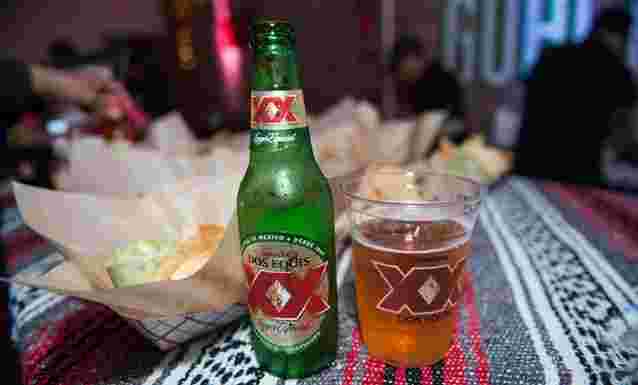 Dos Equis is a strong addition to any fiesta, and in preparation for Cinco de Mayo the Mexican beer brand transformed a downtown loft space into the most lively 'mercado' in New York City. The venue featured the unmistakable bustle of a Mexican street market – the sights, sounds, and taste. From mingling with The Most Interesting Man in the World to enjoying the set from DJ Questlove, the event showcased how Dos Equis is encouraging drinkers to "Spice Up Their Cinco" this year.
This Cinco de Mayo, Dos Equis is celebrating 120 years of the brand's heritage and the Mexican spice of life by encouraging fans to trade in their sombreros and maracas to seek the adventurous side of the holiday.
Commercial: Through May, the "Spice Up Your Cinco" campaign features a new "Most Interesting Man in the World" commercial.
Wina Trip: Everyday leading up to Cinco de Mayo, fans nationwide will have the chance to win daily prizes and a grand prize vacation to Mexico, including an exclusive tour of the Dos Equis Brewery. Consumers can enter by texting XXCINCO to 88500 for a chance to win.
So this Friday "Spice Up Your Cinco" and make the best of the holiday!
THIS ARTICLE IS WRITTEN BY