Take a Page from 007 and Explore LONDON in November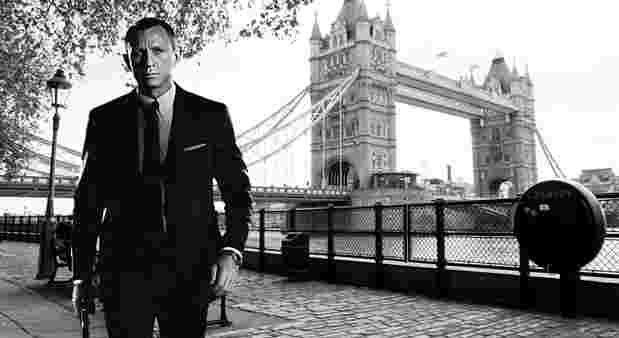 With the opening of the latest James Bond thriller, "Spectre," your interest in all things British may reach an all time high. And so may your desire to explore London, home base for the ultimate spy. In satisfying your curiosity we bring you some of the best London happenings for the month of November. These are out of the ordinary experiences that will set you apart from the traditional tourist, in keeping with a 007 experience.
Winter Terrace at Babylon – virginlimitededition.com
What? Amazing views, relaxed environment, central location, fantastic service and great seasonal menus – do these criteria tick all the right boxes when you're looking for a restaurant? Babylon fulfills them all and takes bookings for anything from tables for two, an area seating up to 28 guests or even exclusive hire. Cosy up high above the city at Babylon at The Roof Gardens. Enjoy a heated terrace, some specially selected cheese, wine and freshly baked bread, and indulge.
When? 3 Nov – Feb 2016
How much? Various, see website for more info
EFG London Jazz Festival – efglondonjazzfestival.org.uk

What? Various venues across London will be welcoming the 23rd edition of the EFG London Jazz Festival. Along with live music performances, the Festival will also feature a program of talks and even a photography exhibition.
When? 13 – 22 November
How much? Various, see website for more info
Lord Mayor's Show – lordmayorsshow.london
What? Celebrate history with the 800th anniversary of the Lord Mayor's Show. Join the 7,000 strong procession which will escort the Lord Mayor to the Royal Courts of Justice to give his oath, and don't miss the fireworks afterwards!
When? 14 November
How much? Free
Cycle Revolution at Design Museum – designmuseum.org
What? Head to the Design Museum for this exhibition (the last in the Museum's current home) exploring the world of cycling and its subcultures, with objects ranging from cycling clothing to film and photography.
When? 18 Nov – 30 June 2016
How much? £13
Winter Wonderland – hydeparkwinterwonderland.com

What? The annual winter celebration is back in Hyde Park. Enjoy the festive fun, mulled wine and exciting rides. You'll also have a chance to get ahead with your Christmas shopping with plenty of craft markets!
When? 20 Nov – 3 Jan 2016
How much? Free!
For more information www.visitlondon.com
THIS ARTICLE IS WRITTEN BY