Tecate Taps Near Universal Male Insight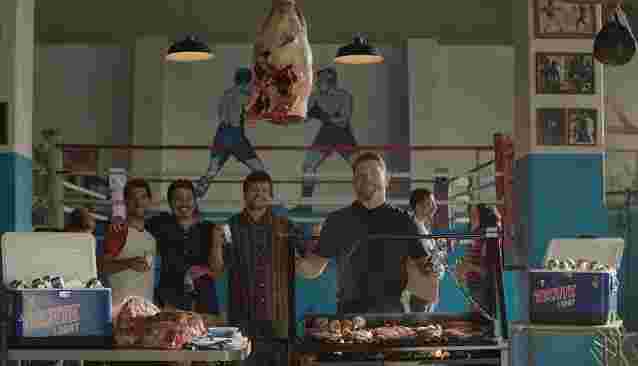 Tecate, the Mexican growth engine inside the Heineken USA portfolio, announced an evolution to their award winning "Born Bold" campaign introduced in 2015 called "We Are Bold." The new campaign is built around four friends' brotherly bond while emphasizing the camaraderie, rivalries and unspoken, yet understood inside jokes during their regular barbecues (BBQ).
The "We Are Bold" campaign is rooted in consumer insights for the beer brand's core demographic, the bicultural Hispanic male, and the role that the BBQ grilling occasion or Carne Asada, as literally translated by this group, plays culturally as a social forum to grow closer to their friends and as a key consumption occasion.
The campaign will launch on national Hispanic and English television with two 30-second spots created by Tecate with Nómades including "CHILL" and "GYM" with a third, "COMPETITION," debuting closer to May.
As an example of the unspoken inside jokes, the first commercial, "CHILL," pits the four guys against one another to see who can hold their ice cold Tecate the longest, highlighting that there's always a friendly competition amongst brothers.
Canelo Alvarez, the world champion Mexican boxer, will once again reprise his role for a third straight year within the brand's campaign in both "GYM" and "COMPETITION," where each spot ends with a decidedly lighthearted Tecate-style twist establishing the brand's ambassador as the famous, fifth member of the Brotherhood of the BBQ.
"It's great to continue my partnership with Tecate and be included in their national brand campaign," said Canelo Alvarez. "At the same time, it's very important for me to be the Tecate brand ambassador because I know that I'm a fighter who authentically represents the Hispanic and Latino community."
"By grounding our creative in the Carne Asada occasion, we've brought to life those intangible bonding moments guys share with their brothers around a grill," said Belen Pamukoff, Tecate Brand Director. "These moments will be extended throughout the year as we continue to feature the how, when and where our bicultural Hispanic celebrates the unique brotherhood between friends with a refreshing Tecate."
THIS ARTICLE IS WRITTEN BY