The Rolling Stones Rock & Roll Spirit Remains Strong With 'Exhibitionism' And JOSE CUERVO Limited Edition Bottle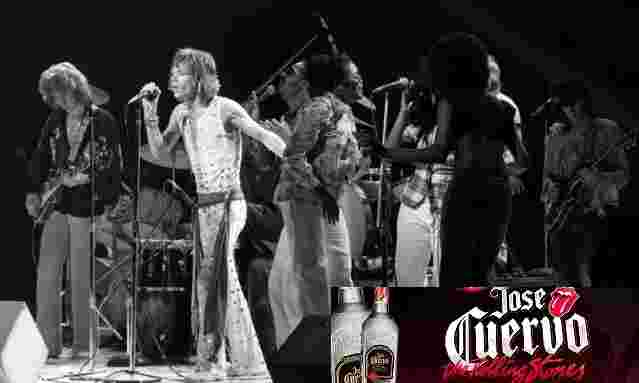 For anyone who loves rock and loves tequila, Jose Cuervo has crafted the perfect combination: the Jose Cuervo Especial Rolling Stones Tour Pick. This limited edition bottle is designed to celebrate the pivotal role the spirits brand played in fueling The Rolling Stones' notorious 1972 North American tour – dubbed the 'Tequila Sunrise Tour.'
The new Rolling Stones Exhibitionism further showcases the band's mystique. This exhibit, going on now in New York City's West Village, has a limited engagement and is open daily until March 12, 2017. It recreates the Stones' old flat and recording studio, and digs into their wardrobe and art archive.
To further understand Jose Cuervo's involvement with the band let's set the stage. The decade is the 1970s. The band is The Stones, rolling across the globe, playing and partying their way into the rock 'n' roll record books. This is a time of excess in the United States, and no moment marked this hedonistic era more than the glittering glamour of The Rolling Stones' 1972 North American Tour. An endeavor of epic proportions spanning sold-out shows, countless after-parties, and an infinite entourage of celebrities, it is widely heralded as one of the greatest parties of all time. 
On the tour's eve at The Trident bar in San Francisco, a bartender handed the band their first ever Cuervo Tequila Sunrise cocktail. The drink was an immediate hit with the hitmakers. It was dubbed the official tour cocktail and Cuervo became their spiritual tour companion across all 32 cities and 48 shows. The rest, as they shout over the raucous ruckus, is history.
The limited edition bottle of Jose Cuervo will allow you to taste the glitz, glam and controversy that made the 72' tour the benchmark of an era and cemented the Stones as one of the world's greatest rock bands. 
The Special Edition Rolling Stones Jose Cuervo Especial bottles are priced at $16.99 SRP and available in liquor stores nationwide.
Here are a few cocktails to keep the party tradition alive:
Tequila Sunrise
1 part Jose Cuervo Especial Silver
2 parts orange juice
1 tsp grenadine
Preparation: Add tequila and orange juice to a cocktail shaker with ice. Pour tequila and orange juice mixture into a collins glass. Slowly pour grenadine in glass. Garnish with an orange wedge and cherry
The Late Night
1 shot Jose Cuervo Especial Silver
1 shot triple sec
2 shots of fresh orange juice
.5 shot fresh lime juice
glass: martini
Preparation: Add all ingredients except garnish to a cocktail shaker with ice. Shake and strain into a chilled martini glass.
The Stonetourage
2 shots Cuervo Especial Silver
1 shot fresh lime juice
.5 shot monin pure cane 2:1 sugar syrup
Top up with club soda
Preparation: Shake first three ingredients with ice. Strain into ice-filled glass. Top with soda and serve with straws.
THIS ARTICLE IS WRITTEN BY