Top Reasons Why Group Workouts Are Better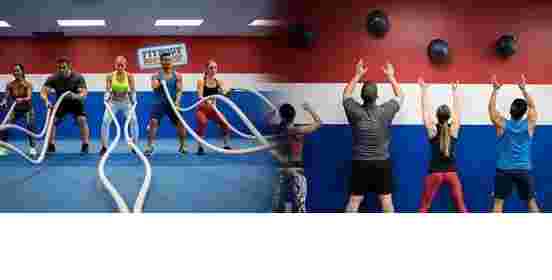 Sometimes all you need is a little push from your fellow gym buddies to help you stay focused on your workout. Bedros Keuilian, Founder and CEO of Fit Body Boot Camp, the group personal training program that provides high energy, fun, and challenging workouts designed to burn maximum fat and tone your entire body in only 30 minutes, can share the top five reasons why workouts are better done together:
Motivation: There are very few people who can naturally jump out of bed at the crack of dawn and run to the gym. Most people need a push to help get them there and get them motivated to workout. When you work out with someone else you are not only motivated to get out of bed and exercise, but you're motivated to improve your current fitness level. When the people you're working out with are faster or fitter than you, you are most likely going to get in better shape.
Accountability: A workout group is perfect for holding you accountable for showing up to each of your workouts. Sometimes the hardest part of working out is actually getting yourself to the gym and following through on your routine. A group will also hold you accountable for making sure you get your full workout in while you're at the gym (no slacking allowed). When you have people relying on you for their workouts, you make sure to find time to get there.
Camaraderie: When you find yourself at the gym working out with the same people a few times a week, you will eventually grow a bond with them. This is a one of the best results of a group workout setting because nothing brings people closer than physical anguish and distress. While most people join a group to get fit, they usually along the way become friends and even lifelong best friends. Just think, when you meet in a gym you already know you have something in common.
Fit Body Boot Camp is home of the Afterburn workouts – a group personal training program where you'll get high energy, fun, and challenging workouts designed to burn maximum fat and tone your entire body in only 30 minutes. Since opening in 2011 in Southern California, Fit Body Bootcamp has consistently stayed in the FTC's top 1% of most successful national franchises, with a new location opening every 38 hours. For more information visit FitBodyBootCamp,com
THIS ARTICLE IS WRITTEN BY