UNDER ARMOUR Unveils Curry 3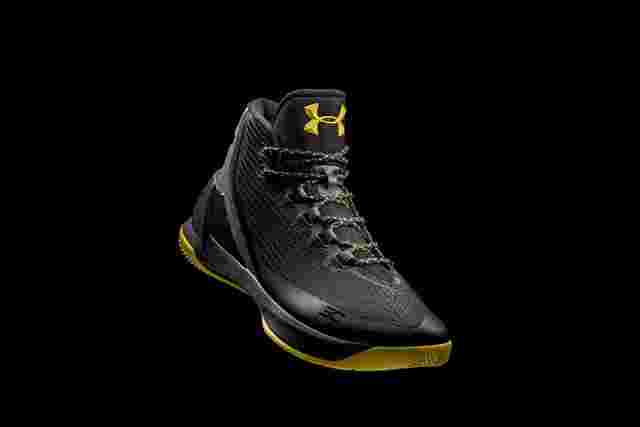 Under Armour took over the Bay Area with the launch of Stephen Curry's new sneaker, The Curry 3.  Working together, Under Armour and Curry created a new shoe that breaks the mold of what to expect from basketball footwear, with new technology and design elements. The Curry 3 is the physical manifestation of what Curry can do next in a basketball shoe.
The shoe is characterized by Under Armour's newest in fabric technology, the Threadborne process. Threadborne was created by Under Armour's innovators after examining a parachute, specifically paracord, a strong piece of material that is at the equipment's core. Within the weave construction of paracord, Under Armour discovered ultra-durable yarns and rebuilt them into a fabric—braided threads wrapped around a corded panel—delivering unparalleled lightweight directional strength and support.
Additionally, Meta-Wing lines the heel to specifically support the subtalor joint for a shoe that provides breakthrough support for balance, pivoting and shock absorption. Herringbone Tractrion makes its return with the Curry 3, along with Under Armour's unique Charged Cushioning system.
The Dub Nation Heritage (blue above) colorway will be available on UA.com and the UA Shop App October 25th, while the SC Camo colorway (black) will follow with a global retail release on October 27—and check out @UABasketball on Twitter Facebook and Instagram to see news and chances to be one of the first to grab the Curry 3 ahead of release this weekend in the Bay Area.
THIS ARTICLE IS WRITTEN BY