UNIVISION Delivers New Sunday Night Family Programming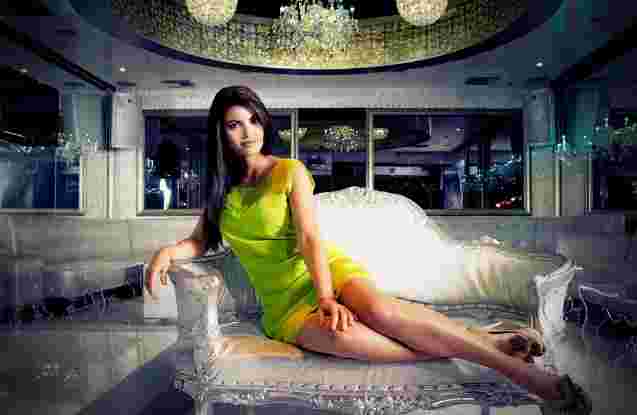 Sunday nights will not be the same with three back-to-back series of variety entertainment, comedy and music on the Univision Network. The great night begins with the premiere of "100 Mexicanos Dijieron" (100 Mexicans Said) hosted by comedian Adrian Uribe, followed by "El Festival Internacional del Humor," (International Festival of Humor), a variety show with host Alan Tacher. Wrapping up the evening is "Pase VIP," (VIP Pass) an intimate musical special showcasing one performer per episode, hosted by Chiquinquira Delgado.
"Univision is the home of family viewing in Hispanic America," said Lourdes Diaz, president of Entertainment, Univision Communications Inc. "With our new Sunday lineup, we're delighted to able to deliver three new shows that enable multigenerational co-viewing options that are sure to entertain, delight and surprise our viewers."
"100 Mexicanos Dijieron," a Spanish-language version of Family Feud, features top celebrities as contestants. The program  airs Sundays at 7 p.m. ET/PT (6 p.m. CT).
Hosted by Alan Tacher, "El Festival International del Humor" gathers some of the best Spanish-language entertainers displaying skills ranging from incredible magic tricks to hilarious comedy routines. The show also features talented music and magic acts performed by illusionists and impersonators from various countries. "El Festival International del Humor" airs Sundays at 8 p.m. ET/PT (7 p.m. CT).
"Pase VIP," hosted by Chiquinquira Delgado, brings music back to primetime with musical performances combined with a VIP pass to exclusive, intimate interviews with some of today's top Latin idols. Each week, the show will showcase a different musical artist, from mega stars Lucero and Yuri to singer/songwriter Ricardo Montaner, regional Mexican group Los Broncos and pop band CNCO. "Pase VIP" will air Sundays at 9 p.m. ET/PT (8 p.m. CT).
The shows will also be available via Univision Now, the live streaming service of the Univision Network available on iOS and/or Android. Fans are also welcome to follow along on social media on Univision, and on Twitter and  Instagram via @Univision as well as comment along with others on Facebook.com/Univision.
Chiqinquira Delgado photographed exclsuively for HOMBRE by Bradley Thurber
THIS ARTICLE IS WRITTEN BY