When the Day Comes… 10 Tips to Make Your Proposal Extraordinary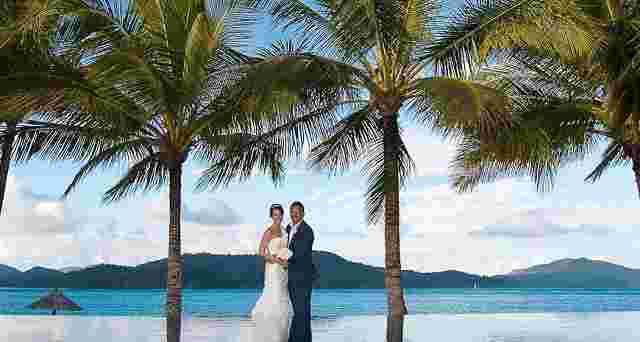 With a "national" day for just about everything, it's no surprise that there is actually a National Proposal Day. And, it's coming up on Sunday, March 20. Here's our contribution with some tips for those who may feel overwhelmed or romantically/creatively challenged.
As Managing Director of Hamilton Island Weddings, Rohan Gull has helped facilitate more than 100 proposals.  And, while it may be hard to say no while flying over Heart Reef in the Great Barrier Reef, Rohan has some tips for anyone looking to make their proposal special and successful.
1.       Choose a location that has the wow factor, or a location that has some personal significance for you and your partner.
2.       Have a plan for what you would like to say when you ask your partner to marry you… from the heart is best but you don't want nerves to get the better of you if you decide to 'wing it'.
3.       Plan the whole day…. Not just when you will pop the question. Keep that special feeling going afterwards and have some champagne to celebrate.
4.       Think of the perfect time of day! Afternoon and early evening proposals are better light for a photographer to be able to capture the moment. Before sunset for dinner proposals so that you are not in the dark.
5.       Wear something nice… even if you are going to the beach, don't wear crazy bright patterns and avoid logos on shirts etc. that won't look good in photos.
6.       If you go to the beach make sure your partner is wearing something nice for the surprise, which might be hard if you don't normally recommend what they wear but give the excuse that you will be going for lunch or dinner afterwards. Take them shopping for new clothes a few days before as another treat.
7.       Have any transport requirements booked and sorted so that you can enjoy your champagne and also don't have to worry about finding places and adding any stress to your nerves.  Just make sure any staff involved know what's going on, so they don't ruin the surprise.
8.       Do you need a decoy? If you are planning a helicopter flight / landing, ask the team to print out a 'fake voucher' for the trip or even for something else to throw them off the scent. If you want to keep the surprise until right at the special moment, need to get your unsuspecting partner to do something you usually wouldn't spurge on, perhaps tell them you won it… and advise them days/weeks before.
9.       'Think outside the ring box'….. there might be a different way you can present the engagement ring, especially if you are out for lunch or dinner – like at the bottom of their champagne glass. Staff can help prepare any extra surprises you want to have in
10.   Be yourself! If you're planning is done, you should relax, then your partner won't be suspicious that something is going on and you can enjoy the moment that you will both remember forever.
THIS ARTICLE IS WRITTEN BY