MERCEDES-BENZ CLA250 Coupe: Get in the Game Now!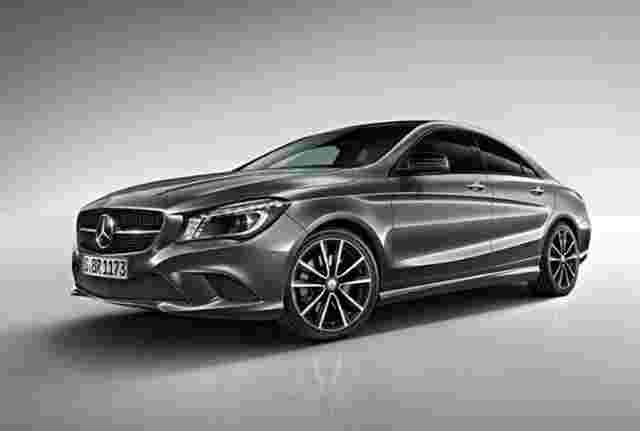 The art of plagiarism has served Korean manufacturers quite well in the eyes of U.S consumers, where imitation is said to be the best form of flattery. But for those who not only want in the game, but also the accompanying badge of honor, Mercedes-Benz has made it a lot easier to get there.  Cut from the seductive $72K CLS cloth, comes the all new, $29,900 Mercedes-Benz CLA250 (four door) Coupe.
Looking just like the off-spring of the CLS, CLA offers the sublime image of grandeur. Its sidelines, as well as front and rear fascia represents the absolute sleekness defines the Mercedes-Benz brand.
At a curb weight of 3262 pounds, CLA's 2.0 liter 208-horsepower 2.0-liter turbo charged four cylinder engine delivering 258 pound-feet of torque makes clear that CLS's 420 horsepower 4.6 liter V8 engine producing 443 pound-feet of torque to haul all 4255 pounds of curb weight is definitely the big daddy for which one can only hope to one day aspire!

At the same time, CLA's official fuel economy rating of 26 miles per gallon city and 38 on the highway is all the more appealing to the entry level buyer, who gets stop/start technology like the CLS, and an all-new seven-speed dual clutch transmission with the addition of paddle shifters. And speaking of new, front wheel drive is a now first for the Merrcedes-Benz brand here in the USA—something shared by other competing vehicles in CLA's class, including Acura's ILX, Audi's new A3 and BMW's 1-Series.
While discussing all things exterior, it's also worth pointing out that while CLA may be lighter than the next grade level up, it also bares the advantage in terms height, length and width in comparison to the C-Class, which is on track for a change come model year 2015.
CLA's interior speaks the chic language of Mercedes-Benz with accents to include black ash panels and soft LED lighting enhancements in the cabin style seats, beneath them and the door wells to deliver the degree of panache we've all come to expect by the mere thought of "A Benz!"
The pioneering brand in safety's designers have also included Attention Assist to monitors up to 70 unique driving behaviors in an effort to keep the driver alert through audio and visual warnings if and when drowsiness is detected.
Also worth touting is the fact that at $47,450, CLA45 AMG keeps in line with being the brand's entry-level, this time as the entry to the performance based AMG trim level.
As for an overall view of the CLA250, it handles with decent agility in terms of what is to be expected for a vehicle at this price-point. It is therefore safe to sum up as an excellent game changer to which any consumer choosing to enter the luxury market is likely to be very pleased.
THIS ARTICLE IS WRITTEN BY