A Preview Of Lincoln's Powerhouse Vehicle At The NAVIGATOR Experience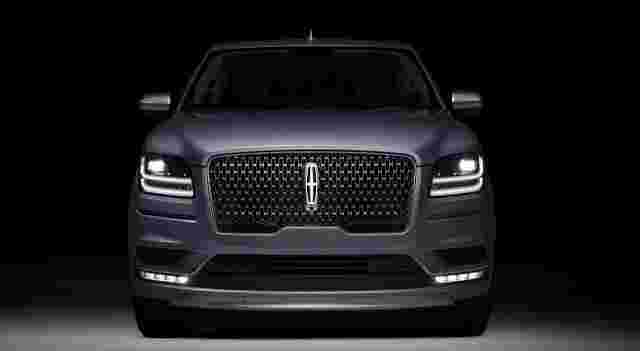 The 2018 Lincoln Navigator is one of the most exciting vehicles rolling off The Lincoln Motor Company's factory in upcoming months. We had the opportunity to get an exclusive preview of the new production model at the The Navigator Experience recently held at New York's South Street Seaport. As an added bonus there was the up-close and personal performance by Gary Clark Jr.
During the #NavigatorExperience guests could explore how touch, sight, taste, and sound can help create a Lincoln Navigator that is custom tailored for you. After creating the Navigator that best suits you, guests could discover the full family of Lincoln vehicles. Showcased all throughout the surrounding streets were the Lincoln MKX, Continental, MKC and MKZ.
The featured artist at the Navigator Experience was Gary Clark Jr. The Grammy Award-winning contemporary blues singer/musician performed an intimate set to help kick off Lincoln's multi-year collaboration with the Seaport District NYC. Led by the Howard Hughes Corporation, New York's original commercial hub is currently undergoing changes that encompass new entertainment, dining and retail venues. Lincoln's collaboration with the Howard Hughes Corp. and Seaport District NYC also provides Lincoln clients with discounts at various retail, dining and entertainment venues in the area, including the luxury iPic Theater chain.
This continues The Lincoln Motor Company's Lincoln Sessions, a series of shows held at Seaport District NYC as part of the ongoing effort to revitalize the area.
During the show, Clark previewed a new single that's a collaboration for the upcoming Justice League film. The artist and The Lincoln Motor Company unveiled their first collaboration in February with "Cord," a television ad that aired during the 59th annual Grammy Awards.
For more information visit www.lincoln.com
THIS ARTICLE IS WRITTEN BY