AMAZON Offers Gadget Deals In Time For Fall And Back-to-School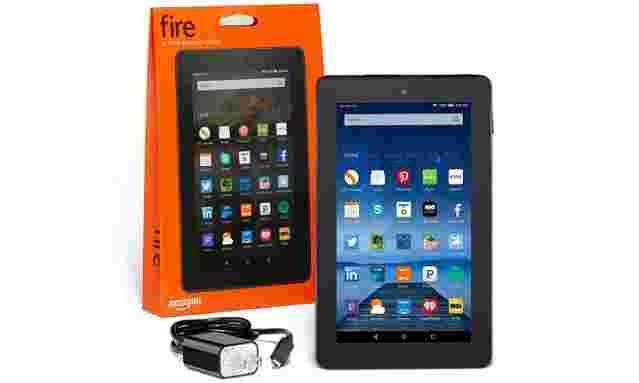 Soon summer will be a memory as you begin to prepare for fall, and back-to-school duties. With that harsh reality in mind Amazon is offering discounts on Kindles, Fire Tablets, and Fire Kids Edition tablets. Check below to find the device that best fits your need.
For college students:
Going back to school doesn't mean losing access to your favorite shows, with Fire TV Stick there's access to Netflix, Hulu, Amazon Video, and live TV and sports on over 140 channels.
Instead of carrying books Kindle is a great place to keep them all in one place, and with a Prime membership, users gain unlimited access to over a thousand books, magazines, comics, and more.
For even more movies, TV shows, songs, books, apps and games on-the-go the all-new Fire 7 tablet delivers, for just $49.99, or the all-new Fire HD 8 tablet for just $79.99.
If there's a long drive ahead back to school, AmazonOriginals offers the soundtrack to your road trip with "Open Road," featuring 30 covers by a range of alt-indie artists, including; Joshua Radin, James Hersey and Milo Greene. The new playlist is now available to stream exclusively on Amazon Music Unlimited and Prime Music, as well as digital download or physical purchase through Amazon Music at www.amazon.com/openroad.
Kindle for Kids Bundle:
Available 9 pm PST 8/19 – 9 pm PST 8/26
Standalone:
Fire Tablets:
Kindle Deals:
Available 9 pm PST 8/19 – 9 pm PST 8/26
Essential Bundles:
Tablet Deals
Available 9 pm PST 8/19 to 9 pm PST 8/26
All-new Fire 7 tablet $10 off
All-new Fire HD 8 tablet $20 off
THIS ARTICLE IS WRITTEN BY