BREITLING Introduces Dynamic New Colt Skyracer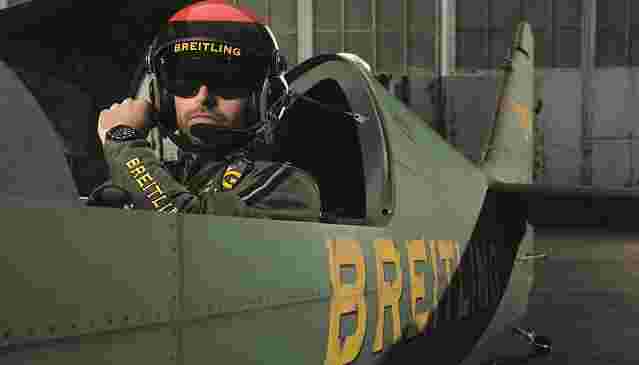 The new generation Breitling Colt Skyracer expresses its youthful, dynamic and winning spirit in a brand new model dedicated to thrill seekers. With an avant-garde case in Breitlight and an ultra-technical black look. Code name: Skyracer, like that of the plane flying under Breitling colors in the Red Bull Air Race.
High-performance, efficient, ultra-reliable: the Colt has retained from its military background all the qualities of an authentic instrument for professionals. Breitling is propelling it towards fresh heights by launching a state-of-the-art model combining reliable technical assets with an original design and an extremely reasonable price. Exactly what it takes to make the Colt a new all-comers champion.
A champion of lightness and sturdiness, with a 45 mm case in Breitlight. 3.3 times lighter than titanium and 5.8 times lighter than steel, yet significantly harder, this exclusive high-tech material is distinguished by numerous qualities: exceptional resistance to scratches, traction and corrosion; anti-magnetic, anti-allergenic properties; as well as a warmer 'touch' than metal and a slightly mottled effect accentuating its originality.
THIS ARTICLE IS WRITTEN BY