Celebrate National Vodka Day with a Reimagined Classic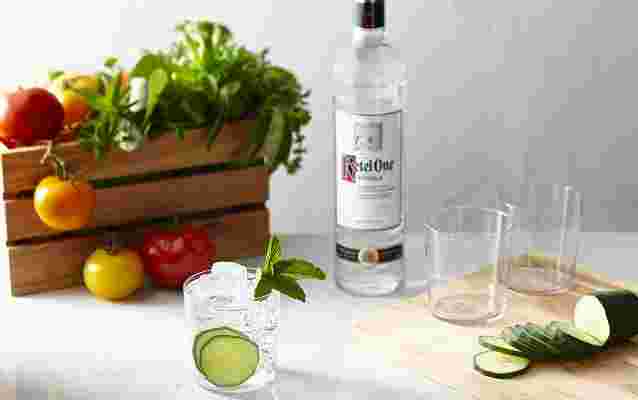 National Vodka Day is here (Oct. 4) and people everywhere are celebrating the fall season with savory vodka cocktails. But let's face it – cocktails with added sugars, syrups and preservatives aren't helpful when trying to live a more active lifestyle and maintain that summer body for as long as you can.
With that in mind, Ketel One Vodka has taken a holistic, low-calorie approach to reimagine your favoriteguilt-free serve. Made from the finest ingredients, including 100% Non-GMO grain, Ketel One has reinvigorated the Ketel Soda with fresh produce, all-natural garnishes, fragrant herbs, fresh fruits and crisp citrus.
By tapping into this live-well mindset,  Ketel One is helping men and women maintain an active lifestyle and make thoughtful choices while still enjoying their summer body through the fall season with exceptionally smooth vodka sodas – a perfect alternative after a hard day's work or a hard workout.
Ketel Soda Cucumber Mint
Ketel One Vodka
Club Soda
Fresh Cucumber
Fresh Mint
Directions
Fill with Ice
1.5 oz. Ketel One Vodka
Top 4 oz. Club Soda
Add cucumber slices
Garnish with a sprig of mint
Ketel Soda Cranberries & Rosemary
Ingredients
1.5 oz. Ketel One Vodka
4 oz. Club Soda
Fresh Cranberries
Fresh Rosemary
Direction
Fill glass with ice
Add Ketel One Vodka
Add club soda
Add fresh cranberries
Finish with fresh rosemary garnish
THIS ARTICLE IS WRITTEN BY