Chef AARÓN SÁNCHEZ Joins Judges Panel Of "MASTERCHEF" Season Eight On FOX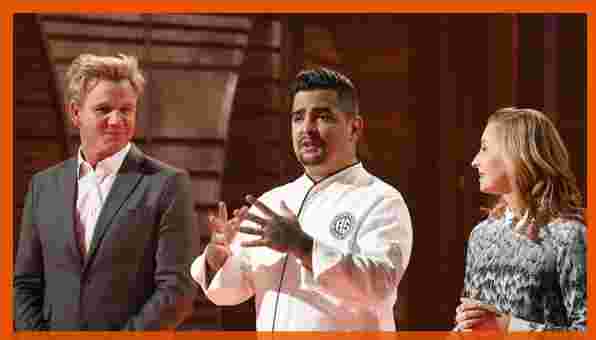 Celebrated chef and restaurateur Aarón Sánchez has joined Chefs Gordon Ramsay and Christina Tosi as the third judge throughout Season Eight of the hit culinary competition series MASTERCHEF, now airing Wednesdays on FOX.
Sánchez is chef/owner of Mexican restaurant Johnny Sánchez, with locations in New Orleans and Baltimore. He co-starred on "Chopped" and "Chopped Junior," and is the author of two cookbooks – "Simple Food, Big Flavor: Unforgettable Mexican-Inspired Recipes from My Kitchen to Yours" and "La Comida del Barrio.
Sanchez has won a James Beard award for Television Studio Program and was the host of the Emmy-nominated Cooking Channel series, "Taco Trip." He has starred in multiple Food Network shows and hosted two Spanish-language shows on Fox Life, "3 Minutos con Aarón," and "MOTOCHEFS." Most recently he appeared on Season Seven of MASTERCHEF and was featured in MASTERCHEF JUNIOR Season Five.
An avid tattoo lover, he also is a partner in the world-famous ink shop "Daredevil Tattoo" in New York City.
MASTERCHEF on Facebook at facebook.com/MasterChef. Follow the series on Twitter @MASTERCHEFonFOX and join the discussion at #masterchef. Follow the judges on Twitter: Gordon Ramsay – @gordonramsay; Christina Tosi – @christinatosi; Aarón Sánchez – @Chef_Aaron.
THIS ARTICLE IS WRITTEN BY