CUBAVERA Unveils New FW17 Campaign Direction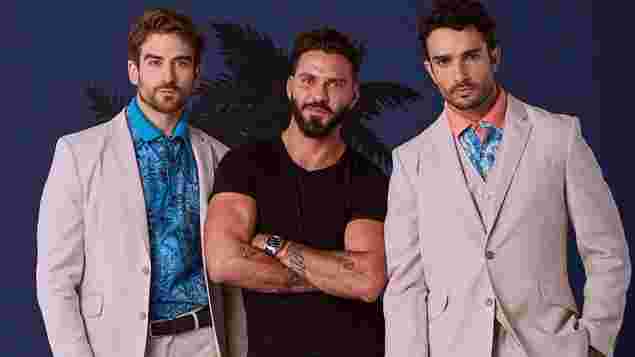 Menswear brand Cubavera celebrated the shooting of its new campaign with a special preview of its latest Fall Winter 2017 at The Standard Hotel in Miami. The new campaign direction represents an exciting evocation of "the modern Cuba" for the brand, a key holding within the Perry Ellis International group.
For most Americans who are experiencing Cuba for the first time, they see a golden era of 1950s classic cars cast against vividly preserved architecture. They see a Cuba that has been encapsulated by time, but in reality is now poised for bold economic growth and global visibility.

As a brand, Cubavera is perfectly aligned with this evolution. With a rich history of 50 years, Cubavera now stands at the forefront of Cuba's globalization – bringing the fashion of the "new Cuba" to the American marketplace. Specifically the new Fall/Winter 2017 campaign was styled by Lorenzo Martone to convey a more cosmopolitan, modernized take on Cuban-inspired style.
"When people think of a guayabera, the imagery that comes to mind is a bit retro and nostalgic," commented Martone. "As a brand we decided to refresh that perception, and style the shirts in a completely modern, layered way that feels totally updated."
Cubavera's heritage comes from the guayabera, the casual 4-pocket tropical linen shirt suitably elegant for formal occasions, while relaxed for everyday comfort and functionality. The guayabera is a sartorial symbol of Cuban ingenuity, a unique ability to resolver — to create wonderfully improvised solutions and make it look easy.

The men wore authentic Cubavera looks, mixing the brand's signature prints and pops of color, bringing to life this refreshed take on the guayabera. The new campaign will debut with the Fall Winter 2017 collection, planned to hit stores and online in August 2017. Cubavera has also retained NYC PR firm, The Creative, to maximize the brand's visibility across the US market and to update the American perception of the 'new Cuba.'
For more information visit www.cubavera.com
THIS ARTICLE IS WRITTEN BY