Five Things to Know Before You Vote in 2016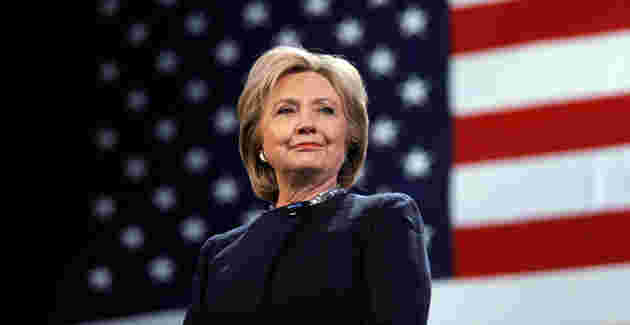 Election Day is less than 27 days away. It's time to make sure you've checked off all the things you need to vote in 2016. Deadlines are fast approaching and some states will open early voting in September. Waiting or ignoring deadlines could put your vote in jeopardy. Review USAGov's list of things to do before you vote to make sure you know all you need to know before November 8:
Register to vote: If you're not already registered, look up your state on Vote.gov to begin the process. States have different deadlines, so check with your local election office to make sure you don't miss yours. Follow up to verify that your registration has been processed correctly to avoid headaches on Election Day. You can check if you're registered to vote in 2016 at CanIVote.org.
Research Candidates: Study the issues, learn how to research candidates, and find out what to look for in a debate. There are many issues and a lot of information out there. Do your homework and make an informed decision. An informed vote is a powerful vote.
Absentee and early voting: If you know you can't make it to the polls on Election Day you can vote using an absentee ballot. While registered voters from every state can request an absentee ballot, some states require an excuse. Your state might also offer early voting. Contact your state election office or consult the National Conference of State Legislatures to learn more about your state's voting options.
Find your polling place: It may sound obvious, but having a voting plan is one of the most important things you can do after registering. Work, school, picking up the kids, and grocery shopping can make any day hectic, so make it a point to find your polling station and familiarize yourself with its hours of operation. Plan ahead and make sure you vote on time. Find out where to vote at usa.gov/election-day.
Election Day: Voting takes time. Add a few extra minutes to your day and make sure you get to the polls before they close. Each state does things a little differently, contact your state election office to find out what documents you need to bring with you to vote.
Still feeling overwhelmed? Check out USA.gov/voting for more resources. Join the conversation using #VoteUSA or by following USAGov on Facebook and Twitter.
Cinco cosas que debe saber antes de votar en 2016
Faltan menos de 60 días para las elecciones. Es tiempo de asegurarse que está informado sobre todo lo que necesita saber para votar este año 2016. Los plazos se acercan y algunos estados abrirán la posibilidad de votar anticipadamente, incluso durante este mes de septiembre. Ignorar los plazos o esperar innecesariamente podría afectar su derecho a votar.
Revise la lista de temas que GobiernoUSA.gov le ofrece para estar bien informado antes de votar este próximo 8 de noviembre:
1.   Regístrese para votar. Si usted aún no está registrado, encuentre su estado en Vote.gov (página en inglés) para iniciar el proceso. Los estados tienen diferentes plazos, por lo tanto consulte a su oficina electoral local para asegurarse de que no pierda la oportunidad de registrarse. Verifique que su inscripción ha sido procesada correctamente para evitar problemas durante la jornada electoral. Puede comprobar si está registrado para votar en 2016 visitando CanIVote.org (página en inglés).
2.   Infórmese sobre los candidatos. Estudie los temas,aprenda cómo investigar a los candidatos y averigüe lo que debe esperar de los debates. Hay muchos temas y una gran cantidad de información a su disposición. Haga su tarea y tome una decisión informada. Un voto informado vale mucho.
3.   Vote por correo o vote anticipadamente. Si usted sabe que no puede asistir a las urnas el día de las elecciones,recuerde que también puede votar por correo. Mientras los votantes registrados de todos los estados pueden solicitar votar por correo, algunos estados requieren una justificación. Su estado también podría ofrecer la votación anticipada. Comuníquese con la oficina electoral de su área o consulte la página sobre elecciones en GobiernoUSA.gov para informarse sobre las fechas límites de inscripción para votar en su estado.
4.   Encuentre su centro de votación. Puede parecer algo obvio, pero hacer un plan para votar el día de las elecciones es una de las cosas más importantes que puede realizar después de registrarse. El trabajo, la escuela, recoger a los niños y otros deberes pueden convertir a cualquier día en una jornada muy ocupada. Averigüe dónde se ubica su centro de votación (en inglés) y las horas de operación. Planifique y asegúrese de que pueda votar a tiempo.
5.   Prepárese para el día de las elecciones. La votación toma tiempo. Agregue algunos minutos a su día y asegúrese de que llegue a las urnas antes de que cierren. Cada estado hace las cosas de una forma diferente: comuníquese con su oficina electoral estatal para averiguar qué documentos necesita llevar para votar.
¿Todavía se siente abrumado? Visite GobiernoUSA.gov/elecciones para obtener más recursos.
Manténgase actualizado con "VoteUSA", el esfuerzo de USAGov para ayudar a los estadounidenses a estar más informados sobre las elecciones de este año 2016. Únase a la conversación usando el "hashtag" #VoteUSA o siguiendo a GobiernoUSA.gov a través de Facebook y Twitter.
THIS ARTICLE IS WRITTEN BY