HOMBRE Gift Guide #1: Give With a Higher Purpose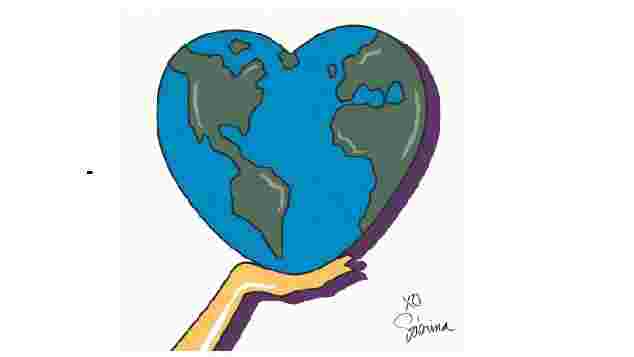 This year add something special to your gift list. In addition to following our advice with all the different HOMBRE Gift Guides coming this week, why not give something that serves a higher purpose? The items below will show you care, provide joy to the recipient, and also go a step beyond and benefit a larger world community.
Bloom + Grace is a unique jewelry line, both stunning and bold, that also gives back. Their high-quality pieces are handmade by artisans in developing countries, including Haiti, Kenya and Vietnam. Currently, they work with 12 artisan groups in 8 countries and most importantly, in addition to supporting developing economies, Bloom + Grace partners with The United Nations Foundation's Shot@Life Campaign. Every piece purchased provides up to 24 children with lifesaving vaccinations. They have provided over 45,000 children with measles vaccinations to date.
From $45 – $225, a range of pieces are available for purchase on www.bloomandgrace.com. Highlights include Bullet Casing Cufflinks from a gun range in Cape Town, Brass Twisted Statement Cuff, White Horn Pendant and Azul Tassel Drop Earrings and Bracelet. From Thanksgiving through to Giving Tuesday, Bloom + Grace will triple the amount of vaccinations for every purchase.
The #StandForHopeLatinos movement gives a gift that gives back at InspiredRegalos. Check out these gift ideas from UNICEF. From Sabrina Soto's designed quilt exclusively available on HSN.com until December 31, to ALEX & ANI bracelets, Kid Power bands and gifts for him/her; these ideas are perfect for a wide range of recipients.
If you are looking to include non-material gifts, UNICEF also accepts donations for therapeutic food and anti-malarial drugs.
Sabrina Soto HSN UNICEF Inspired Quilt
This year, in support of UNICEF, HSN engaged 24 of their key partners and asked them to design a one-of-kind piece of artwork that helped capture what UNICEF meant to them. Each designer responded with their own unique image which have been brought together to make the HSN Cares Designer Quilt.
The quilt will be exclusively available on HSN and HSN.comfrom September 1 to December 31 for customers to purchase. For each purchase HSN will donate $15 to support UNICEF's life-saving programs.
Through its partnership with UNICEF, the jewelry and accessories brand ALEX AND ANI will help support children affected by conflict and natural disasters, as well as fund programs that help kids heal from trauma and have a brighter future through education and play.
ALEX AND ANI will donate 20% of the purchase price from the Kindred Cord World Peace Collection (RRP $21) and Bright Future Charm Bangle (RRP $28) sold until Feb. 28, 2018. Items supporting UNICEF are available at ALEX AND ANI stores and authorized retailers and online at www.alexandani.com.
UNICEF Inspired Gifts, will also be available to buy this year. These lifesaving items can be purchased in honor of a loved one and go directly to help children in need in developing countries.
Examples of UNICEF Inspired Gifts include:
– Therapeutic Food:Lifesaving meals for 15 malnourished children for five days ($70.20)
– Anti-Malarial Drugs: Provides 450 tablets to children in malaria-prone communities ($40.50)
UNICEF Kid Power gives kids a reason to get moving every day – helping children around the world. The Kid Power Band is the first Wearable-for-Good®, which empowers kids to help other children suffering from malnutrition.
– Purchase UNICEF Kid Power Bands & Target donates $10 to the U.S. Fund for UNICEF for every Kid Power Band sold at Target & Target.com ($39.99). Families get active & save lives together; the more kids move, the more Kid Power points they earn.
UNICEF Market, a partnership between the U.S. Fund for UNICEF and NOVICA, offers handcrafted products that benefit children in need, as well as supporting artists from Asia, Africa and Latin America. UNICEF Market gifts include:
For him:
– Black Leather Briefcase Handmade in Mexico, 'Executive Elegance' ($232.49)
For her:
– "Gray Black Glyths", an alpaca wool blend reversible poncho from the Andes ($147.99)
Conscious Step is a company that gives back to a variety of different organizations that cater to different global issues. Whether you need to spiff up your own outfit, or give the gift of fashion- Conscious Step is a great way to spread holiday cheer.
With Conscious Step having a positive impact on the world is as easy as getting dressed
in the morning. This year give the philanthropic friend on your holiday list a gift they can feel good about. Conscious Step has partnerships with some of the world's most prestigious charitable organizations and together they are using fashion to bring awareness to global issues and fighting for causes that matter.
Conscious Collection Boxes: This holiday season make "An Ordinary Purchase with Extraordinary Purpose" with the Conscious Collection boxes. Encased in beautiful packaging, each box contains 3 pairs of stylish socks that will support Conscious Step's amazing partners; Water.org, UNAIDS, Action Against Hunger, Room to Read, Trees for the Future, and Global Citizen. Purchasing these boxes will contribute to HIV therapy, feed malnourished kids, provide schoolbooks and more.
NEW Limited Edition Holiday Socks
Step into the holiday spirit with festive socks that plant 20 trees with Trees for the Future. Join the #tree4tree campaign and inspire change in your community. For each photo posted on Instagram in your holiday Conscious Steps, Trees for the Future will post a picture on their Instagram of a tree that you planted!
Each pair is individually embroidered and uniquely designed under the highest ethical and sustainable standards to fund quantified impact for the planet and all the living beings that inhabit it. More details about Conscious Step socks include:
Fits men's US shoe size 8-13 and women's size 9-14
Fair Trade certified to ensure safe working conditions and fair wages for all workers
Features a seamless 168 needle thread count and reinforced heels and toes for durability
Creative packaging, perfect for

gift

giving.
Sourced from organic cotton
Dyed

with

non-toxic dyes
Conscious Collection boxes retail at $44.95 and single pairs for $14.95. Socks can be bought at ConsciousStep.com, Ten Thousand Villages Kinnucan's and independently owned boutiques across the United States, Australia, and Canada.
THIS ARTICLE IS WRITTEN BY