Halloween With Captain Morgan's Jack-O'Blast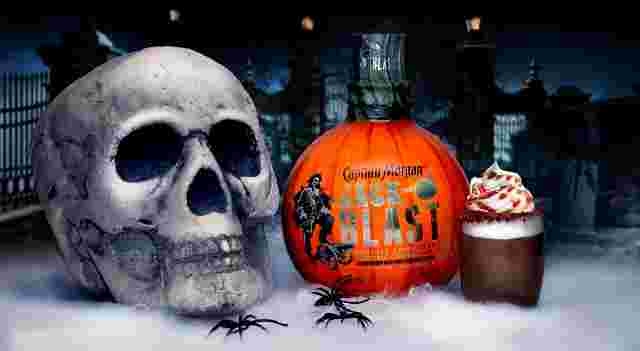 Just in time for Halloween Captain Morgan has created the Jack-O'Blast, a perfect addition to your celebrations. Read below for some colorful, exciting recipes.
Apple Jack-O
1.5 oz. Captain Morgan Jack-O'Blast
4 oz. chilled apple cider
Combine all ingredients in a glass filled with ice, stir and serve.
Pumpkin Spice Shotte
1 oz. Captain Morgan Jack-O'Blast
1 oz. Captain Morgan LocoNut
2. oz. Cold Brew
Top with Whipped Cream & Cinnamon
Combine Jack-O'Blast, LocoNut and cold brew in a shaker with ice. Pour into 2.5 oz. shot glass and top with whipped cream and a caramel drizzle.
THIS ARTICLE IS WRITTEN BY