HOMBRE Gift Guide: Para ELLA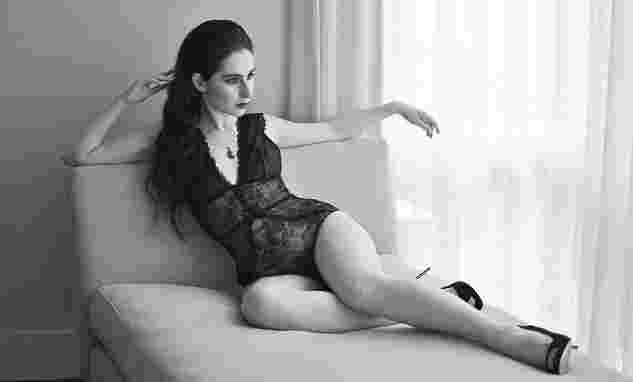 Finding her the right gift is always a challenge. Here we bring you some options that proved extremely popular with our audience, plus a couple of new additions.  Whether it's handcrafted jewelry, stylish accessories, the ultimate smartphones, or stylish lingerie; the suggestions below are sure to help you stand out and make Christmas extra memorable.
JEWELRY
MARGO MANHATTAN
She deserves best – so give her an unforgettable one-of-a-kind piece of jewelry. Celebrity jewelry designer Margo Manhattan, whose clientele includes Beyonce, Selena Gomez and Amber Heard, is world-renowned for her bold, rock-n-roll chic aesthetic.
Margo's collections are edgy yet chic with a rock 'n' roll vibe; there's something in her boutique for everyone. The glamorous yet edgy Vault collection features gold & platinum pieces with rare gems or diamonds, emeralds and sapphires.
Her famous designs are available at 1202 Madison Avenue boutique (at 88th street) and at her newly re-launched Ecommerce site www.margomanhattan.com
ONYX xoxo
She's sure to be in love with this cutting edge jewelry to complete their look for their day or night out. From ankle bracelets, body chains, earrings, the new Gladiator and Light Works Glass collection, there is a little something for everyone.
Try the new elegant, simple and sizzling with love, Made with Love Sterling Silver Charm Bracelet or Necklace — a gorgeous sterling-silver charm that shimmers on a delicate chain bracelet or necklace.
For more information visit www.inlovewithonyx.com
LINGERIE
The European lingerie brand Erato was founded in 2014 and in a very short time has managed to make major inroads in the industry.
The company has established a reputation as an exclusive online store that offers high quality lingerie at reasonable prices. Earlier this year they also launched a line of beachwear.
If you're looking for an intimate gift consider the brand.
(All Erato Lingerie photos: Model Inna B-G photographed exclusively for HOMBRE by Paul Tirado)
For more information visit eratolingerie.com
STYLE
SENTALER
For a touch of class, SENTALER is a brand to consider. The company received major attention after Canada's First Lady, Sophie Grégoire-Trudeau wore five of their coats in the first month of her husband, Prime Minister, Justin Trudeau's inauguration into office.
Raised at high altitudes in the freezing Andes, alpacas have developed microscopic air pockets in their hair, which act like a thermal insulator. As a result, SENTALER coats are very soft to the touch as well as lightweight but warm – not to mention fashion forward and elegant.

For more information visit www.sentaler.com
SENTALER Poncho Wraps
Available in alpaca and baby alpaca
$850-$995 CAD | $770-$895 USD
SENTALER Baby Alpaca Throw
$395 CAD | $295 USD
For the HOME – Out of the Ordinary 
Engage Spot Resist Handheld Showerhead
A refreshing addition to your home with a design inspired by patterns found in nature that offers a distinctive style for any transitional decor.
Spot Resist brushed nickel finish resists fingerprints and water spots for a cleaner looking bath.
The 5.5″ diameter spray head handshower with magnetix technology features an innovative magnetic docking system and a six–function combination spray for more variety. Customize your shower at the push of a button. This is a Spa-like experience – give her the royal treatment at home.
For more information visit Moen
Entertaining
The Perfect Drink
With Perfect Drink you can help her become a master mixologist. Custom cocktails are all the rage, but it's not easy to recreate the fancy $20. cocktail from the 5 star restaurant – or nightclub – at home. With this new app and scale there are over 400 cocktails to explore.
The process is simple: get the scale and download the app. The Perfect Drink Smart Scales connect via Bluetooth to the Perfect Drink App on a smart device. Simply select the recipe to craft and use the scaling feature to choose the desired serving size. The app automatically adjusts all ingredients while maintaining the correct proportions. Follow the onscreen pouring instructions.   The scale weighs each ingredient's pour in real time and the app alerts you when to stop pouring. The app will also compensate for over-pours by instantly rescaling the other ingredients. Along with the app, Perfect Drink features the most accurate kitchen scale on the market.  The scale also works as a standalone kitchen scale and timer when not using the app.
Perfect Drink is available in two versions, ranging from $49.99 to $99.99, at major national retailers including Best Buy, Amazon and www.Makeitperfectly.com. Here is a video so you can see it in action.
The Best Smartphones on the Market
Samsung s7 and Samsung s7 Edge
The Samsung Galaxy s7 has set a new benchmark for smartphones. It will make you wonder why is your phone not waterproof, along with all the other attributes it has.
The s7 has a big screen and a slim profile. She can get more photos, movies and games on the Quad HD Super AMOLED display.
The device's camera has an advanced sensor for catching details in low light, and a fast auto-focus for photos with less blur.
And of course as the many TV commercials have shown. The s7 is waterproof to 5ft and 30 minutes. Bring on the spills, splashes and dunks. Now you won't need to put your phone in a bowl of rice because of a little water.
For more information visit www.samsung.com
The HTC 10 is the brand's latest and best smartphone. It offers everything you need in a stylish shatterproof package. Superb 24-bit Hi-Res sound. The world's firstOptical Image Stabilization in both front and back cameras. And one of the highest smartphone camera rankings ever. All in a beautifully crafted metal unibody.
For more information read our review at launch or visit www.htc10.com
THIS ARTICLE IS WRITTEN BY