INDOCHINO Is Set To Open 18 New Showrooms In 2018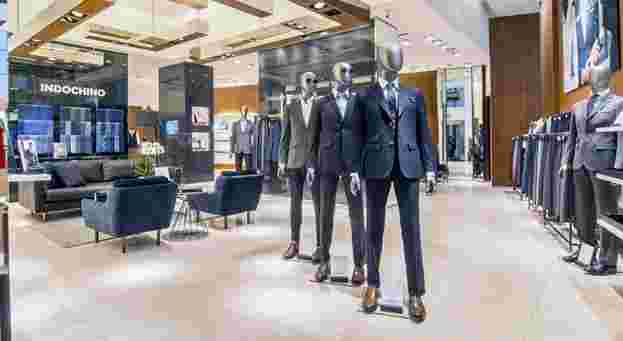 INDOCHINO, the global leader in made to measure apparel, is bringing its innovative retail experience to the Southern US and opening a showroom in Nashville, Tennessee on January 26, 2018. This is the first of up to 18 locations the brand intends to open this year, many of which are planned for southern states as the company maintains profitable growth, delivering well-priced, perfectly tailored clothing to men across North America.
INDOCHINO continues to be at the forefront of an increasing number of ecommerce companies successfully extending their brands offline. Its new 2,229 square-feet showroom at The Mall at Green Hills, one of Nashville's premier shopping malls, promises an unrivaled shopping experience. Customers take on the role of designer, selecting from millions of possible combinations of top-of-the-line fabrics and customization options to create one-of-a-kind suits and shirts. Garments are then made to their precise measurements and shipped directly to their door within three weeks for a perfect fit, hassle free.
"2018 is set to be another landmark year for INDOCHINO and I'm thrilled that we're kicking it off in style by adding the vibrant city of Nashville to our growing list of storefront locations," said Drew Green, CEO of INDOCHINO. "When we pinpoint where to expand, we look at our online customer base and Music City is one of a number of southern cities on the leaderboard, so it's time we introduced both current and future customers there to our award winning showroom experience."
2017 was INDOCHINO's second consecutive year of around 50% growth year-over-year, with showrooms representing a significant portion of revenue and becoming the company's number one customer acquisition channel for its online business. Nashville will be INDOCHINO's first showroom in 2018 and 20th showroom overall as the company continues to reimagine the traditional retail model and expand its physical footprint. The company is negotiating spaces in Houston, Dallas, Austin, Charlotte and Atlanta for spring openings.
"We've been working tirelessly to perfect every aspect of the customer experience, making sure we provide outstanding service every time, offer the broadest range of fabrics at the best prices, and lead the industry in delivery times," continued Green. "We're now looking forward to rolling our unique omnichannel concept out to every major city in North America, making perfectly tailored clothing truly available to everyone."
THIS ARTICLE IS WRITTEN BY