JAY-Z | 4:44 Album & Visual Available Now Exclusively For SPRINT/TIDAL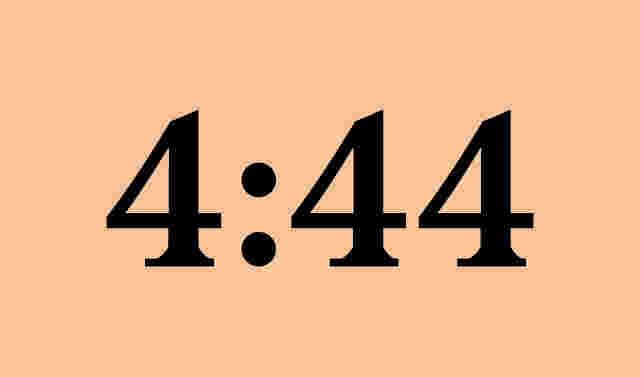 JAY-Z's 4:44 and first visual are now exclusively available to the 45 million postpaid and prepaid customes of global music and entertainment platform TIDAL and Sprint.
Click image to preview songs
In addition, Roc Nation, iHeartMedia and JAY-Z have teamed up to world premiere an exclusive one-of-a-kind historic radio launch of JAY-Z's album, 4:44.  Beginning today at 12:01 a.m. ET June 30, iHeartMedia, in conjunction with TIDAL X Sprint, will world premiere the full album with an exclusive 35-minute Album Roadblock to tens of millions of listeners nationwide on more than 160 Pop, Rhythm and Urban stations with a record-breaking 43 million total audience spins. The album will continue to play across iHeartMedia's Urban and Rhythm formats until 12:01 a.m. ET July 1, featuring never-before-heard audio from JAY-Z about the album.
New Album – 4:44 and visual "The Story Of O.J." directed by Mark Romanek and JAY-Z
New and existing Sprint customers can take advantage of the complimentary six-month trial of TIDAL HiFi at Sprint.TIDAL.com or by visiting a Sprint store. New Boost Mobile customers can subscribe during the activation process in store or online at boostmobile.com. Existing Boost customers can add the monthly subscription online via My Account (web and smartphone), in store, or by phone. New TIDAL members outside of the U.S. can visit TIDAL.com/Try-now
In addition, the TIDAL and Sprint partnership will support the 1Million Project, an initiative from Sprint and the Sprint Foundation that will connect 1 million low-income U.S. high school students who don't have internet access at home to help level the playing field and eliminate the "homework gap." Participating students will receive free mobile devices and free high-speed wireless internet connectivity while in high school for up to four years. Sprint will donate $2 from every new line activation with a device purchase or lease – up to $1 million – to support the 1Million Project. For more information about Sprint's initiative to provide high school students the tools they need to succeed, visit sprint.com/1millionproject.
"This is a perfect storm of sharing music with fans," added JAY-Z. "Sprint allows for and promotes creative freedom. Every artist strives for support of their vision, and I have that in not just a partnership with Sprint but also in iHeart. The iHeart team are creating an experience for millions of fans across the country. On Friday, June 30, it will be day of firsts."
"JAY-Z fans couldn't be more excited about the release of '4:44,' and we're incredibly thrilled that Sprint's partnership with TIDAL puts our customers first in line to hear this long-awaited album," said Marcelo Claure, Sprint president and CEO. "Together, Sprint and TIDAL are connecting people who are passionate about music with the world's most iconic artists through special experiences like this – and there are many more to come."
"We have a long history of partnering with JAY-Z in innovative ways, and he was one of the artists to join our first-ever iHeartRadio Music Festival in 2011," said Bob Pittman, chairman and CEO for iHeartMedia Inc. "He's once again proved that he's a true innovator, and we are honored to partner with him on the historic launch of his first album in over four years. Our nationwide world premiere of 4:44 will reach tens of millions of JAY's fans across the country – while creating millions of new ones."
THIS ARTICLE IS WRITTEN BY