LeJuan James Joins Spotify To Create His Personalized 'Soundtrack De Mi Vida'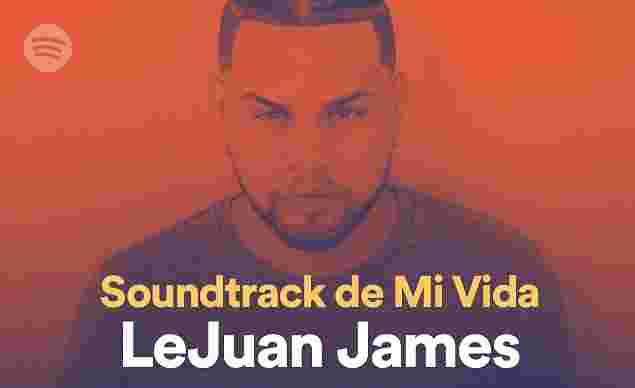 Spotify is once again aiming to raise the bar for inclusion and diversity in the music industry with the new campaign 'Soundtrack de Mi Vida.'
Through September 12, the global streaming service will debut a new playlist each week, crafted by a different Latin influencer. Highlighting their lives through music and their own words, the playlists will express from very different vantage points, what it means to be a Latino living in America today.
LeJuan James' – "Soundtrack de Mi Vida" playlist is now live. In between songs, James shares stories of his childhood, how music helped inspire his unique story and what's next on his ambitious bucket list.
LeJuan James is a modern day Latino storyteller and social media content creator with over 6 million followers across his social platforms, James creates comical skits pertaining to his Puerto Rican-Dominican upbringing. His rise to social media stardom has turned him into a household brand and Latino entrepreneur.
To listen to LeJuan's playlist, access the "Soundtrack de Mi Vida" playlists and learn more about these influential Latino voices, click here.
THIS ARTICLE IS WRITTEN BY