Mexican Hotel Group, LA COLECCIÓN, Open Doors In NYC To Showcase Mexican Hospitality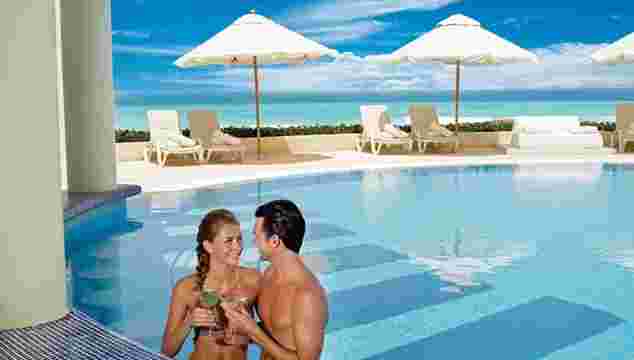 La Colección, which consists of 12 distinctive Mexican beach resorts, took to the streets of Manhattan with 100 ambassadors to open doors for New York City locals and visitors, showcasing authentic Mexican hospitality. Welcoming travelers with open arms and encouraging them to travel to Mexico by giving away 5,000 room nights at participating resorts, La Colección sought to make the statement that while "some believe in walls, we believe in open doors."
"At La Colección, the doors are always open for guests to experience the Mexican vacation of their dreams," said Rafael Lizarraga, Chief Commercial Officer of Posadas. "Our efforts in New York City allowed us to engage on an emotional level and reinforce that Mexican hospitality is whole-heartedly genuine and inviting."
Dressed in "Some Believe in Walls, We Believe in Open Doors" branded gear, the 100 ambassadors were spread throughout a one block radius of Madison Square Park and Union Square Park between 12 p.m. and 2:00 p.m., interacting with pedestrians during the areas' high-traffic lunch hours. They also gave away 5,000 non-functioning key cards that provided recipients with one complementary night stay at a participating resort with a minimum two-night reservation.
"This was very creative initiative, and so unexpected," stated one passerby. "I'm excited to learn more about La Colección and visit one of the resorts in Mexico in the next few months."
La Colección is part of Hotelera Posadas group of vacation resorts, Mexico's largest and internationally renowned hotel company.  With properties spread throughout Cancun, Cozumel, Playa del Carmen, Los Cabos, Acapulco, Puerto Vallarta and Kohunlich, the resorts within La Colección offer guests a superior, world-class experience set on stunning beach locations in Mexico.
Catering to every type of traveler, La Colección offers a variety of options ranging from family-friendly and adult-only all-inclusive to exclusive EP plans. At each resort, guests are privy to a broad selection of amenities including numerous restaurants and bars featuring international and local fare, spas, kids' club, fitness centers, entertainment, and recreational activities. La Colección resorts combine signature Mexican hospitality with lifestyle and soft adventure brands; included in the portfolio are the following properties:
Live Aqua Beach Resort Cancun
Live Aqua Boutique Resort Playa del Carmen
Grand Fiesta Americana Puerto Vallarta All Inclusive Adults Only
Grand Fiesta Americana Coral Beach Cancun
Grand Fiesta Americana Los Cabos All Inclusive Golf & Spa
Fiesta Americana Cozumel All Inclusive
Fiesta Americana Condesa Cancun All Inclusive
Fiesta Americana Puerto Vallarta All Inclusive & Spa
Fiesta Americana Villas Cancun
Fiesta Americana Villas Acapulco
The Explorean Cozumel by Fiesta Americana
The Explorean Kohunlich by Fiesta Americana
To learn more about La Colección and the "Open Doors" initiative visit www.LaColeccionResorts.com.
THIS ARTICLE IS WRITTEN BY