New York Fashion Week: MEN's – Behind the Scenes with AXE & Designer GarciaVelez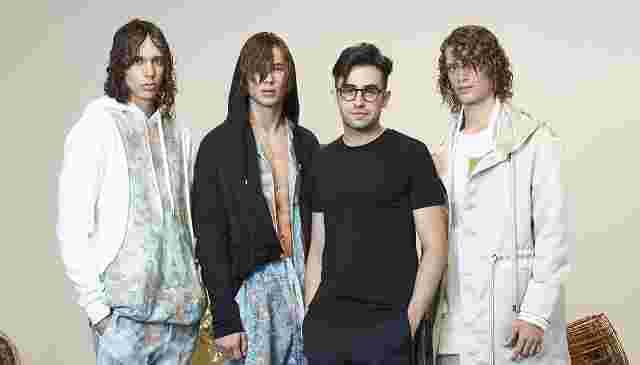 For the third season, AXE, in partnership with the Council of Fashion Designers of America (CFDA), will work alongside emerging and established designers during NYFW: Men's (July 11-14) to provide the grooming essentials aimed to help guys everywhere – from the runway to the streets – find their personal magic and express it freely to the world.
As a leader in men's grooming, AXE introduced its Advanced Collection to help protect guys' style with functional product benefits, including new anti-marks protection technology in its AXE Signature Antiperspirant Sticks. These antiperspirant sticks, all containing 48-hour fresh-smelling scents, help guys keep their dark shirts free of white marks and their white tees free of yellow stains – a technological breakthrough for both function and fashion.
As the official grooming sponsor of NYFW: Men's, AXE will support 15 designers. Throughout the week, AXE will provide backstage grooming of the runway models using the antiperspirant sticks and hair styling products from the Advanced Collection line at designer presentations like Latino designers: GARCIAVELEZ and Thorsun
We caught up with Carlos GarciaVelez for a quick Q&A below:
HOMBRE: What inspired the collection? Did your culture influence your work in any way?
Carlos GarciaVelez: The collection is centered around the decay of infrastructures in contemporary cities, the idea of finding the beauty behind the decomposition of the material and how you can reinterpret that on the body. In question to my Mexican culture, I think it is something that will always be in my blood and in what I do, I come from a family of architects and I think in that sense, in the sense of modernism in Latin America, and how it has grown from the time of my grandparents and parents to my time, and I think that influences me aesthetically and in the way I think.
H: Do you have a message for Latinos trying to find the right style for themselves?
CGV: Style comes a lot from individuality, from who you are, and I think you have to explore what you have that is different. And in the ways you are different you have to push that more instead of hide it. I believe that is what gives you individuality.
John Ruidant Tips for GARCIAVELEZ:
Look: Wet, very tight, plastered to the head look, while maintaining the natural texture of the hair
To achieve this:
Begin by spraying the hair with a generous amount of water
Once hair is wet, use AXE Spiked Up Look Styling putty and use a comb to bring hair forward over the forehead
Diffuse the hair until fully dry
Then, use a dime-size amount of AXE Smooth Look Shine Pomade to re-moisturize the ends of the hair.  The product minimizes any frizzyness or dryness while maintaining the shine and the desired wetness, lightly scrunching it through the end to help get the product throughout the hair without ruining the natural wave
THIS ARTICLE IS WRITTEN BY