Canelo Alvarez Named 'Athlete of the Year' By HOMBRE Magazine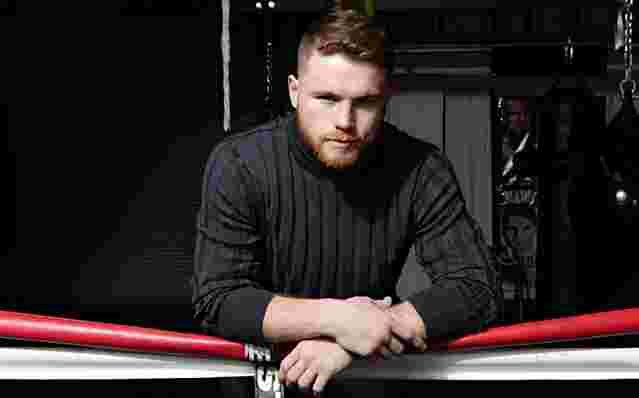 HOMBRE Magazine has named Saul "Canelo" Alvarez as "Athlete of Year" in their HOMBRE Men of the Year Awards ceremony to be held on Monday Monday November 13th in New York City.
The honor is given for the champion's achievements from September 2016 – August 2017 and was unrelated to his last fight. Alvarez has had an extraordinary past 12 months, and easily the most accomplished year of any other Latin athlete during the same period.
To recap, on September 18, 2016 Alvarez knocked out opponent Liam Smith in the 9th round to earn the WBO Light Middleweight Championship. The bout took place at AT&T Stadium in Dallas, Texas bringing in a record crowd of 51,240 attendees and ranks as the 20th most well attended fight in history.
His next fight took place at T-Mobile Arena in Las Vegas on May 6 of this year against Julio Cesar Chavez Jr. The decisive win by unanimous decision established Alvarez as Mexico's premier boxer today, and a worthy champion to follow on Mexico's long list of boxing legends.This was the first boxing match to generate over 1 million PPV buys that didn't include Mayweather, Pacquiao or De La Hoya since 2002.
And on September 16, Mexican Independence Day, Alvarez earned a draw against Gennady Golovkin in the most anticipated pure boxing spectacle since Mayweather Vs. Pacquio.
Outside his ring achievements, Alvarez is one of the most marketable Latin athletes. His talent, clean lifestyle, and HOMBRE cover man good looks have made him the face of Tecate beer.
In May of this year he entered into a partnership with Hennessy, the world's best selling cognac.
The HOMBRE Men of The Year Awards is a black-tie gala in recognition of Latino success. The event honors Latin men, and is designed to coincide with Hispanic Heritage Month festivities. Honorees embody HOMBRE Magazine's mission of achievement and uplifting involvement with the community.
THIS ARTICLE IS WRITTEN BY