SOFIA VERGARA & DIEGO LUNA Among Presenters At 74th Annual Golden Globe Awards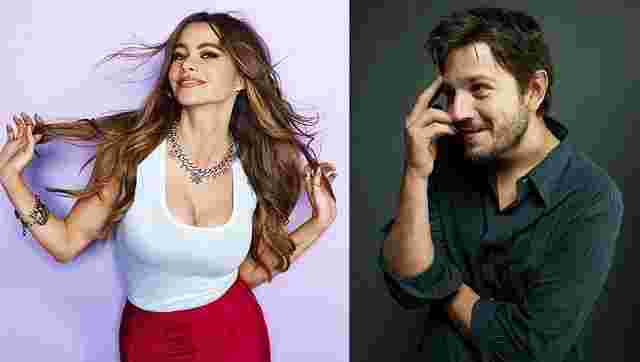 Leonardo DiCaprio, John Legend, Naomi Campbell, Ben Affleck, Kristen Bell, Casey Affleck,  Annette Bening, Pierce Brosnan,  Jessica Chastain, Gal Gadot, Hugh Grant, Jon Hamm,Chris Hemsworth, Felicity Jones, Ryan Reynolds, Sting, Emma Stone, Carrie Underwood, Vince Vaughn, Carl Weathers, and Kristen Wiig are the second round of presenters announced by the Hollywood Foreign Press Association (HFPA) for the 73rd Annual Golden Globe Awards.
This accomplished group of individuals will join previously announced presenters Diego Luna, Sofia Vergara, Drew Barrymore, Steve Carell, Priyanka Chopra, Matt Damon, Viola Davis, Laura Dern, Goldie Hawn, Anna Kendrick, Nicole Kidman, Brie Larson,  Sienna Miller, Mandy Moore, Jeffrey Dean Morgan, Timothy Olyphant, Chris Pine, Eddie Redmayne, Zoe Saldana, Amy Schumer, Sylvester Stallone, Justin Theroux, Milo Ventimiglia, and Reese Witherspoon.
Jimmy Fallon will host the high-profile ceremony airing on Sunday, January 8, 2017, LIVE coast-to-coast on NBC from 5-8 p.m. PT / 8-11 p.m. ET from the Beverly Hilton Hotel in Beverly Hills. Previously announced, eight-time Golden Globe-winner Meryl Streep will be the recipient of the 2017 Cecil B. DeMille Award. Produced by dick clark productions in association with the HFPA, the Golden GlobeAwards are viewed in more than 236 countries worldwide and are one of the few awards ceremonies to include both motion picture and television achievements.
Lorenzo Soria is President of the Hollywood Foreign Press Association. Allen Shapiro, CEO of dick clark productions; Mike Mahan, President of dick clark productions; and Barry Adelman, Executive VP of Television at dick clark productions will serve as executive producers.
THIS ARTICLE IS WRITTEN BY