Summer Wines From MILLESIMA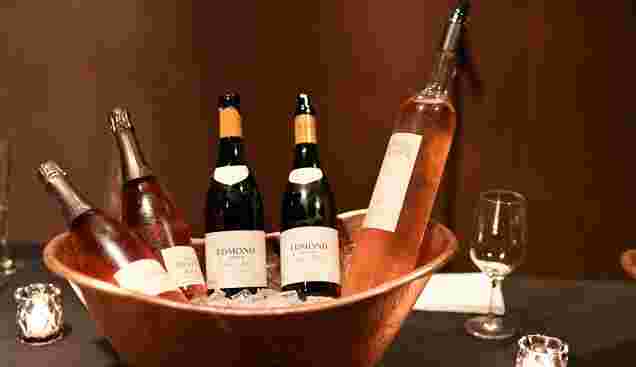 Millesima USA recently held a wine tasting event to showcase some of the best recommendations for key events of the season from Hamptons weekends to July 4th and Labor Day, as well as everyday enjoyment at home. The company's GM, Hortense Bernard was on hand to present some of her favorite wines including Drappier Brut Nature Rose, Chateau Peyrassol Cotes de Provence, and Alphonse Mellot Edmond Sancerre.
Today, Millesima SA is one of the five largest buyers of Bordeaux Futures. Considered a leader of online sales of fine wines in Europe, the company boasts an extensive selection of large format bottles. They carefully maintain more than 2.5 million bottles of fine wine that age slowly in the company's cellars in Bordeaux, including more than 12,000 large format bottles. This strategy, in place since 1983, along with 100 to 250 en-primeur wines in every format and over 80,000 private clients are key to the company's success.

At the event Bernard, handpicked wines that she felt embodied the summer season to come.
"We are thrilled to host Millesima's summer wine tasting at Kola House. Millesima is the first foreign company to receive a wine and spirits license in the state of New York. Located on 72nd and Second Avenue, Millesima is the perfect place to buy wine in Manhattan – we also deliver to other parts of the US from the Upper East Side store. Today's recommendations are great summer picks. We also have large format bottles in various sizes, which are good for special occasions like BBQs, summer parties, The Hamptons or drinking at home".
The wines showcased are:
Drappier: Brut Nature Rose, Champagne – $59.99
– Is made with 100% Pinot Noir grapes in the saignee method, which involves bleeding off the juice after a brief contact with the Pinot Noir skins. This 100% Brut Nature Rose is aromatically expressive with notes of strawberry and raspberry, with a hint of rose petal. The palate is red fruit driven with citrus notes, mandarin orange and a subtle savory note of white pepper.
Alphonse Mellot: Edmond Sancerre – $84.99
– Underneath its yellow robe with brilliant green highlights, Edmond 2012 delivers a majestic and rich nose. It releases aromas of licorice and fresh cut grass underlined by notes of honey, citrus and brioche. On the palate this Sancerre is flavorful and rich. The flavors touch on lime and vanilla. The finish is long and spiced with characteristics carved from limestone. After several long years in the cellar, Edmond 2012 will deliver delicate mineral, toasty and buttery notes.
Chateau Peyrassol – $69.99
– This blend comes from the oldest grapes in the domaine. Their low yield produces full-bodied grapes which bear the hallmark qualities of the terroir. Its subtle nose of citrus, vine peach, apricot and fine floral notes is inviting. It has a beautiful, dense palate, delicate and lively, and is notable for its balance and full body, punctuated by a long, fruity finish.
For more information visit www.millesima.com
THIS ARTICLE IS WRITTEN BY