The VIVALIVE App Is The Future of Television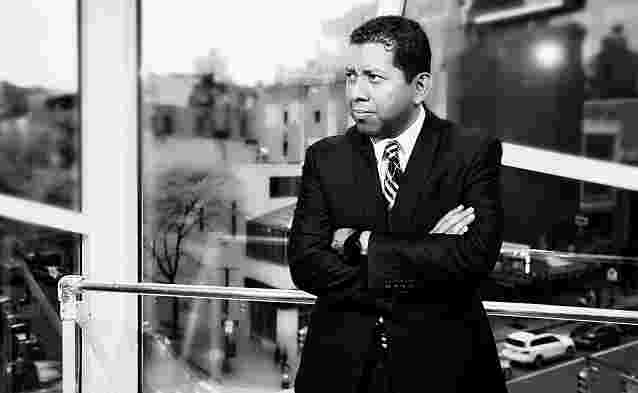 VIVA Entertainment Group, a developer of OTT systems through which television services are delivered using the internet, has released their long awaited iOS version of Vivalive App for all iPhone, iPads, and Android devices. The App is available for free download from Apple Store, Android's Google Play, and its TV Portal www.vivalivetv.com.
"I am extremely pleased and proud to make this announcement. Today is a very proud moment and milestone for our company. Due to the unparalleled dedication by our team members, my vision is finally coming to reality. VIVA is focused to empower cable companies and telecoms globally with our cost-effective, content rich and technologically superior services, and to deliver a global subscriber base the ultimate entertainment experience while cutting the cord.
To commence our launch, we have decided to offer all clients and shareholders a 30-day free trial. This promotion is designed to test the system and to allow VIVA users to provide feedback on the platform's design, transmission quality and overall experience. VIVA will forever work hard to maintain our quality and a standard of excellence," said Johnny Falcones, VIVA's Chairman and Chief Executive Officer.
The VIVAlive Apps contain Live Premium TV such as ESPN, ESPN2, TNT, Fox, Fox News, NBC, CNBC, MSNBC, CBS, TBS, Lifetime, MTV, BET, Telemundo, Univision, Cartoon Network, A&E, Animal Planet, AMC, Discovery, Comedy Central, Disney, E! Entertainment, FX, CW, History Channel, Lifetime, My Network, National Geographic, OWN, PBS, Spike, Syfy, USA, The Weather, Channel, Bravo, HLN, ION, CSPAN, VH1, Nickelodeon, Food Network, CMT, Hallmark, TLC, HGTV, QVC, CNN and ABC. VIVAlive also contains hundreds of independent and international channels from Latin America and around the world. It has thousands of movies.
VIVA is looking to produce its own movies to be seen exclusively on VIVAlive. Radio stations are to be added and the ability to shop. This includes an array of other technologies that will help enhance consumer experience and stay in their own Universe for a flat fee of $49.99 a month with no hidden charges.
VIVA is working to be added in other platforms such as Smart TVs, Amazon Fire Stick, Apple TV and Roku. The subscriber base and affiliates will help generate immediate revenues to the company and shareholders alike.
Viva, the entertainment partner, provides subscribers access to the content they want anywhere, anytime. With a WiFi connection customers can watch Live TV from around the world, TV shows, as well as movies on demand, Tele-video conference and many other interactive features. Independent and major film studios, television networks, Telecoms, Cable Companies, and emerging ISPS partner with Viva for enhanced capabilities in multi-platform video distribution.
VIVA Entertainment Group, Inc. is a global entertainment and technology company connecting content owners and video distributors to deliver premium content on any smart device with a screen.
The only true end-to-end provider of premium content technology services, VIVA looks to license and deliver to traditional and OTT video distributors across the world. VIVA is a publicly traded company under the stock symbol OTTV  www.vivagroup.tv.
Johnny Falcones photographed exclusively for HOMBRE by Paul Tirado
Photographed on location at Copacabana NYC
THIS ARTICLE IS WRITTEN BY