With TURO You Can Drive The GTO From 'XXX: The Return of Xander Cage'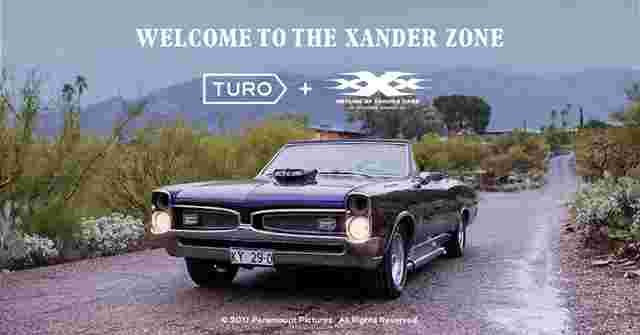 With xXx: The Return of Xander Cage coming to theaters on January 20th, leading car sharing marketplace Turo has partnered with Paramount Pictures to bring fans an exclusive opportunity to rent cars from the studio's projects. Now you can drive Xander Cage's 1967 Pontiac GTO featured in the film's latest installment, leading up to the film's release.
The car will be available in Tucson, AZ from January 9th-15th and in LA leading up to the premier from January 16th-20th.
Complete with all the fixings of driven-hard, driven-fast, bonafide movie car, this GTO has borne its fair share of travails, and it has the scars to prove it. Gearheads and adrenaline junkies of all stripes will love this tricked-out slice of automotive history. Now they can take an inside peek at the authentic 1967 Pontiac GTO used in the 2002 original hit xXx and featured in the new release.
This partnership also highlights the unique selection of cars already available on Turo. The "Adrenaline Collection" includes some of the fastest whips on the Turo marketplace, like a 2015 Lamborghini Huracan, Audi R8 and a yellow Ferrari 360.
For ore information visit www.turo.com
THIS ARTICLE IS WRITTEN BY