HOMBRE Exclusive: Developer OWEN PERRY Is Changing Mexico's Landscape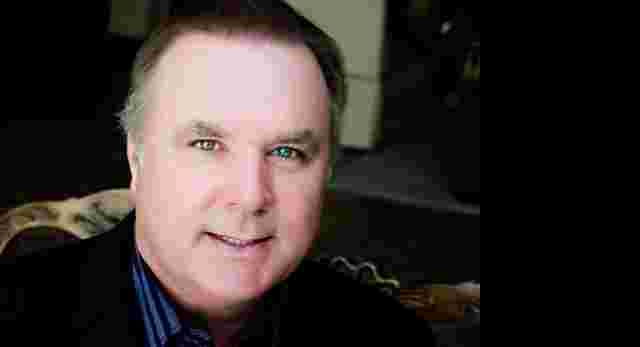 Visionaries have the capacity to see something where nothing exists. The foresight to predict a future where gradually more and more people will grow to see and share in the vision they have created. When it comes to real estate development in Mexico, Owen Perry is such a man. After founding  The Villa Group in 1984, alongside partners Fernando Gonzalez and Luz Maria Torres, he went on to play an integral role in the development of Los Cabos from quaint sleepy town to the major tourism hub it has now become. Not content with such legacy, the pioneering developer has moved on to Loreto and the building of an oasis in the middle of mountains, desert, and Sea of Cortez. Now in our exclusive interview Perry shares the details of his greatest challenge, the development of the resort and spa Villa del Palmar at The Islands of Loreto and the master planned community that is Danzante Bay at The Islands of Loreto.
As a hotelier, developer, and founding Partner, Perry's The Villa Group offers high end properties in Puerto Vallarta, Cabo San Lucas, Riviera Nayarit, Cancun, and since 2010, The Islands of Loreto. With over 34 years of development experience in Mexico, the company's impressive portfolio has 12 resort properties including hotels, residential full ownership residences, and mixed use properties.
The Villa Group entered the vacation ownership business in 1984 with Villa del Mar in Puerto Vallarta, followed by Villa del Palmar in the same location. Several years later, the company added Villa del Palmar Cabo in the Baja Peninsula. Now that destination also hosts sister Resorts, Villa La Estancia Los Cabos, the luxury high-end resort and flagship of the corporation; as well as the recently inaugurated Villa del Arco Cabo, a high-end, family oriented property. In addition the group's portfolio includes Villa del Palmar Flamingos Beach Resort & Spa and Villa La Estancia in Riviera Nayarit, Villa del Palmar Cancun Mujeres Beach Resort & Spa in Cancun, and Villa del Palmar Beach Resort & Spa at the Islands of Loreto. The resorts are known for their spacious accommodations, upscale on-site amenities, exceptional beachfront settings, and signature customer service.
All Villa Group properties offer several pools, Jacuzzis, gymnasium, full European SPA, Super Market, Deli, Internet Cafe, Kids' program and fully trained and bilingual staff. These amenities are Villa Group Resorts standards, along with fully equipped kitchenettes, with microwave, blender, coffee maker, tableware, kitchen utensils, and full size refrigerator.
Perry also owns a variety of restaurants in Cabo San Lucas and Rancho Santa Fe, California and founded REMexico Real Estate Group to bring a new level of professionalism to real estate transactions in Mexico; serving clients with a strong understanding of property law, a commitment to due diligence and clear title, and premium support to foreign buyers and sellers.
Perry's latest – and most challenging – endeavor is a 1,600 acre mixed use development in Loreto, Mexico, which includes The Villa Group's Villa del Palmar at The Islands of Loreto and the master planned community of Danzante Bay at The Islands of Loreto with a championship golf course, seven condo-hotel lots, 253 home lots and commercial space. This community was created completely from scratch, meaning there was no electricity, no running water, no paved roads, nothing.
HOMBRE: What made you start developing properties in Los Cabos?
Owen Perry: I started in Cabo San Lucas in 1992 when Cabo was as small as Loreto is today. There was a residency of 8,000 people when we went there. Right now Loreto has 7,000. Now Cabo has over 250,000 residents. We started building there because we thought the Sea of Cortez meets the Pacific Ocean at Lands End, and you look at Cabo today and it has grown tremendously. Now you have another wave with the Montage Resort and a Hard Rock Hotel opening there soon.
H: How did you find this Loreto location?
OP: I found the location by accident. When I came to Loreto ten years ago as a weekend getaway from Cabo I fell in love with the place because you see these majestic mountains flow into the Sea of Cortez's blue water. Then I rented a little boat and I went out to the islands, and there were the dolphins. To me it's like Sea World with no cages, so we took a chance in developing this place, but I pride myself on those types of things. We took a chance in Cabo too.
H: How is the destination growing?
OP: Today after six years here (in Loreto) we've seen a 30% growth every year. You get to see the people that are here, in their faces you see that they really enjoy it. Now we have enough confidence after six years of results to invest in a golf course. We're doing 150 home sites, and we'll have moorings in the bay. The product that people really want is to be able to play golf. We have a 30,000 square foot spa. Then when you have the fishing and the ocean, combine it all together and you can be here four or five times and still not experience the area.
H: What would you say was the biggest challenge of creating this place?
OP: Everything was a challenge. First of all when we bought the property and we started doing design, the great recession hit and everything shut down. I had a few sleepless nights about whether we were going to do it or not, but then all these construction companies came to me and they wanted to work almost for free. They just wanted to keep their company alive until the recession was over. So we decided to use that to our advantage and we probably build this property for forty percent below what it would cost today. And then when we opened there were no airlines, we had an airline a week so we had to built that up. We even started a charter airline and we flew out of LA on weekends. Now we have Alaska Airlines flying five days a week and they're doing pretty well. Those were some of the main challenges.
H: Is this the biggest project you have undertaken so far?
OP: Yes, because before that we focused on individual hotels, individual condominium projects, and we're a company that has been in Mexico 34 years now. Other developers like us are graduating into these kinds of projects. You have Pueblo Bonito in Cabo that are doing Quivira, a master planned community; you have the Solmar Group that are doing a master planned community, so this is the next level for us.
H: What would you say is the key to your success?
OP: I'm not sure if I can phrase it in one sentence because I think every decade of your life you have different experiences. I didn't start out with the pedigree of being a developer. My father was in the Navy so I didn't have anything to go by. The main thing is you have to wake up in the morning and realize it's a new day and there will be challenges and obstacles in the way. But success is achieved by overcoming them and not by wishing everything to be easy and free because it never is.
You know there was that movie "Joy" with Jennifer Lawrence. I was here and that was the only movie on TV so I watched it and I was amazed about the story it tells. You look at that story and I've had the story but in different ways. When I did this everybody said 'you're crazy, don't do it.' So you have to overcome that obstacle first.
THIS ARTICLE IS WRITTEN BY