5 Reasons Why PLAYFAN Will Get You Off in 15 seconds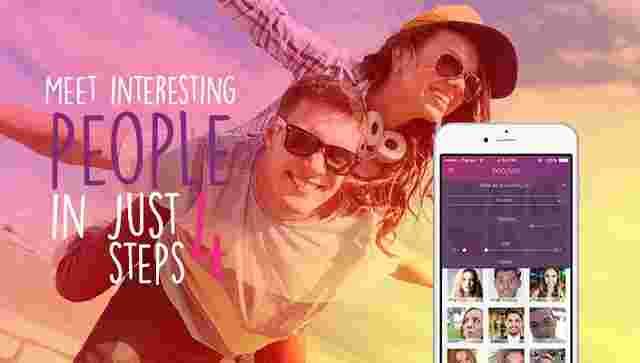 How many times have you been fooled by filters into thinking you will be meeting Sofia Vergara's twin, only to find yourself stuck in dinner with Miss. Not-so-fine? Playfan takes a fresh approach on social dating, eliminating the second-guessing and the "what ifs" that competing dating apps just don't answer.
1. What you see is what you get
With filters, cropping and enhancing tools it has become difficult to distinguish what is real or not on dating profiles. Playfan avoids second-guessing by allowing you to record a 15 second video of yourself and upload it as your profile.
Source: https://media.giphy.com/media/kEiZtfXX2kz0k/giphy.gif
2. "Express yourself" – Diplo
With videos you have no boundaries. You can tell your story by singing, twerking, having dinner with your friends, or riding your bike: imagination is key.
Source: http://24.media.tumblr.com/0cfce01ccda96957157404160c20db53/tumblr_mmw0vmQski1risusro1_500.gif
3. Chat with private video
You've identified your potential lover in 15 seconds. What's next? Oh yeah, private video chat: bring on the pizza and Netflix!
Source: http://wwwimage.cbsstatic.com/base/files/asset/10/00/04/49/omg.gif
4.     Ain't nobody got time for that
Let's face it, nobody reads anymore. Let's cut the crap and get to the point — video profiles let you save time when deciding on your prospects.
Source: https://imgflip.com/gif/pri7u
5. Voice your opinion on your interests
Whether you're an obsessive bodybuilder or a professional coin collector, Playfan will connect you with someone by matching similar interests. Believe it or not, there is someone out there for every strange, intellectual, and bland personality.
Source: http://33.media.tumblr.com/tumblr_m3s2f0lVX91r6bq34o1_500.gif
For more information visit Playfan
THIS ARTICLE IS WRITTEN BY