Cuba Culinary Tour Offers Access to Island's Culture and Cuisine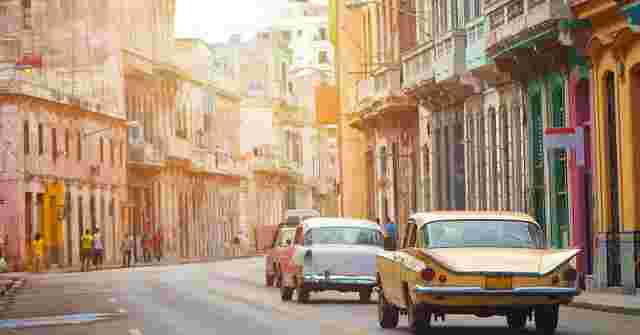 For as long as one can remember Cuba has remained a mystery for most U.S. residents. Now, thanks to  Access Trips' brand new five, and eight-day Cuba Culinary tour, you can be among the first to immerse yourself in the real flavor of Cuban culture. The boutique tour operator is pioneering culinary travel to 2015's hottest destination through this ground-breaking people-to-people educational exchange tour. Guests explore culture through cuisine during innovative and exclusive cooking and cocktail classes with respected Cuban chefs and mixologists inside local kitchens and at top paladares (private restaurants).
Building on the surge in interest for the ground-breaking Cuba culinary tour, the company also offers a 5-day weekend tour that runs from Thursdays to Mondays. Guests experience the highlights of Havana's culture and culinary scene including specially curated experiences only available to Access Trips guests.
Through the authentic culinary journey travelers can interact with locals during farm and market visits, cooking classes and meals at some of the country's most renowned restaurants. Guests spend time outside of the kitchen cruising around in a vintage 1957 Chevy, as you venture through vibrant UNESCO World Heritage Sites from Havana to the Viñales Valley and Trinidad.
With the demand for American travel to Cuba at an all time high, Access Trips' highly anticipated eight-day Cuba Culinary tour is now available for bookings, with the first people-to-people tour set for October 2015.
Access Trips' New Eight-Day Cuba Culinary Tour full itinerary and booking information is here.
Highlights of the eight-day people-to-people tour include:
Havana's Culinary Scene –
Savor the delectable cuisine offered at Cuba's finest paladares, as you cook and of course, eat your way into the heart of the island's culture. You'll enjoy an excursion to an innovative organic farm where you'll learn about local farming techniques and the impact of urban farms on society. Later in the afternoon visit a paladar and tour the kitchen before the chef will teach you how to cook traditional Cuban fare with a modern twist. Whether ceviche, ropa vieja or paella, you'll be sure to delight in the fruits of your labor over dinner in a spectacular garden setting.
Vibrant City Life –
Ride in style in vintage cars and take in all that the enchanting city of Havana has to offer enjoying walking tours of Havana Vieja, trips to handicraft markets, and evenings discovering Cuba's legendary music scene. You'll learn to salsa with Johan, an incredible dancer with a smile that lights up the room, meet an Afro-Cuban artist whose work evokes the traditions of Santeria and take in the Cuban culture.
Daiquiris à la Hemingway –
For the first time ever, you'll have the opportunity to learn to make the famed daiquiri from legendary Hemingway haunt, El Floridita. Relish an afternoon daiquiri class with the recently retired 39-year veteran mixologist of the legendary bar and return home ready to treat yourself and others to one of Hemingway's favorite cocktails.
Viñales Valley –
Travel off the beaten path for a day-trip to the stunning and serene UNESCO World Heritage Site of the Viñales Valley – famed for its tobacco. Along the way stop at a sugar cane plantation and small rum factory, meeting with local workers at both sites. Take a break to savor a delectable meal at a farm-to-table restaurant, before touring their organic garden.
The Artistry Behind Cuban Cigars –
Meet with a third generation tobacco farmer and spend the afternoon learning how he makes organic Cohiba and Montecristo cigars. Of course, the day wouldn't be complete if you didn't have the opportunity to try one of the famed honey-dipped cigars firsthand.
Explore Trinidad –
Get whisked away and let your senses take over in this pristinely preserved Spanish colonial settlement. Trace the romantic cobbled streets, take in the rich architecture and savor the melodic sound of street music and horse-drawn carriages. You are sure to be transported back to the 19th century.
The Art Behind Cuban Grilled Fish –
Just a short drive from Trinidad, you will meet with local fishermen as they bring in the morning's catch. With fresh fish in tow, spend the afternoon enjoying a cooking class overlooking the sparkling Caribbean Sea and learn the secret to preparing traditional Cuban grilled fish.
Rates start at $3,590 USD per person and include a round-trip charter flight to Cuba from Miami, the tourist visa, mandatory Cuban medical insurance, ground transportation in Cuba, all breakfasts, four lunches and three dinners. Groups are limited to 10 travelers, who are accompanied by a bilingual local guide.
For more information visit www.accesstrips.com or call (650) 492-4778.
THIS ARTICLE IS WRITTEN BY