HOMBRE Gift Guide: Fragrances & Grooming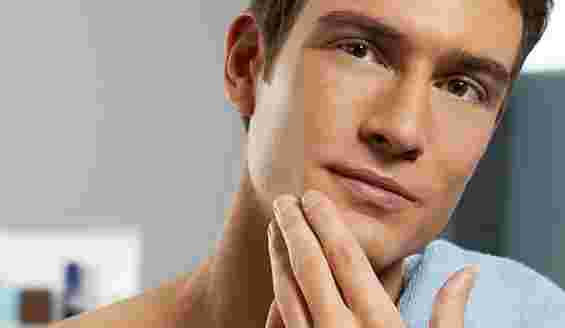 Fragrance will always remain one of the most popular gifts for men. Each year hundreds of new scents are introduced. We've narrowed the field to some of our favorite new introductions of 2016. Along with standout grooming accessories, this list helps to find you the right fit.
FRAGRANCES
Mr. Burberry
The bottle is inspired by the black trench coat and its signature design details. Bold and masculine, the weighted cap references horn-look buttons, while a hand-tied knot in English-woven black gabardine sits around the neck, celebrating the innovative fabric invented by Thomas Burberry more than 100 years ago.
The Scent is a sensual herbal woody eau de toilette, the fragrance fuses classic scents of British perfumery with unexpected ingredients. Contemporary and sophisticated, the fragrance opens with notes of crisp zesty grapefruit, cut with a seductive base of earthy vetiver and smokey guaiac wood.
You can personalize the 100ml or 150ml Mr. Burberry bottle with up to three initials 'DAD' or his initials, through a monogramming service available on Burberry.com and selected Burberry and wholesale stores.
100ML $88.
Available at www.burberry.com
BOSS THE SCENT
Signifying a different type of seduction, the BOSS way of seduction is an art, which finds a perfect balance between confidence and nonchalance. BOSS THE SCENT boasts scents of ginger, lavender in addition to an exclusive ingredient: the aphrodisiac Maninka fruit, originating from Africa is evocative of passion fruit and rum. However, the Maninka also evokes something deeper and more profound: the tug of desire and the pull of memory.
Theo James, BOSS THE SCENT Ambassador says, "I have for a long time admired BOSS for achieving the perfect balance between the classic and the contemporary. This campaign encapsulates the iconic spirit of the brand and reflects my own tastes and attitudes towards a truly unique fragrance."
BOSS THE SCENT is available exclusively at Macy's (macys.com) retailing for $85 (100ml)
Narciso Rodriguez for Him Bleu Noir
Refined and pure, For Him Bleu Noir is an elegant and mysterious eau de toilette. The distinctive musk at its core is intensified with hints of nutmeg and a touch of blue cedar. A seductively smart scent, this scent will be timeless. As Rodriguez says, "I love blue so dark that it appears black. I like black which takes depths of dusk."
The fragrance is clean and sharp, with depth and sensuality. The spicy accord consists of nutmeg and cardamom. The signature musky heart of this composition remains the same, complemented by a woody accord of blue cedar and black ebony.
50ml $68. and 100 ml $82.
Available at www.narcisorodriguez.com
Premium Blend Penguin
Original Penguin's newest scent, Premium Blend, is an icy, fresh aromatic fragrance that opens with a burst of crisp bergamot, fresh lime peel and wild spearmint. The heart of the scent reveals a sea splash accord, Mediterranean rosemary and violet leaves. The long-lasting trail of fresh musk, driftwood and earthy vetiver polishes off this cool, refreshing scent—uniquely refined and undeniably addictive.
Original Penguin may have made its mark in the 1950s, but it continues to live on today. The perfect blend of heritage, wit and style.
100 ml Eau de Toilette, $65
Available now at Nordstrom, Dillard's, Lord & Taylor, The Buckle, Boscov's, all Original Penguin boutiques, and www.originalpenguin.com
.
Perry Ellis RED
A scent of power, passion, and performance, Perry Ellis RED packs a punch with its contrasting essence of freshness, oriental, and long-lasting masculinity. An initial burst of juniper berries and a kick of citrus evolve into deeper notes of red apple, sichuan pepper, red leather, and amber. The addictive trail of the fragrance infuses textured hints of sage, creamy oak moss, and sandalwood revealing a fearless confidence and a sexy sophistication.
100 ml Eau de Toilette $65.
Available at Macys and PerryEllis.com
EAU DE LACOSTE L.12.12 NOIR
EAU DE LACOSTE L.12.12 Noir is a woody, aromatic fragrance inspired by the intensity of warm evenings and the timeless elegance of the LACOSTE L.12.12 polo shirt – an iconic garment created by tennis legend René Lacoste back in 1933.
Evocative and enticing, EAU DE LACOSTE L.12.12 Noir is a contemporary take on a classic aromatic fougère – it is both fresh and aromatic whilst deep, intense and warm, inhabiting an olfactory space not unlike dusk, where elements of day and night mingle to create a truly unique moment.
Perfectly suited to the mood of the new fragrance, its Intensity Enhancer Technology ensures that the whole fragrance character is released more intensely over a longer period of time. With the addition of EAU DE LACOSTE L.12.12 Noir, the fragrance collection mirrors the L.12.12 polo shirt great colors.
MUGLER Les Exceptions CUIR IMPERTINENT ("Impertinent Leather")
The newest addition to the Les Exceptions unisex haute perfumery collection… A classic theme of perfumery, recalling Russian leathers and Siberian cavalcades – the leather note is now reproduced using beech wood. The impertinence of leather with aromatic freshness, CUIR IMPERTINENT is the result of an olfactory collision, the shock of contrasts between the darkness of tanned leather and an unexpected explosion of color from star anise.
Eau de Parfum 80 ml refillable spray, $225 (www.mugler.com)
John Varvatos Dark Rebel
Dark Rebel, the newest addition to the John Varvatos fragrance portfolio, channels the primal, visceral spirit that stirs in all of us, and awakens our senses to all we cannot see.  From darkness, comes light with the new John Varvatos Dark Rebel fragrance.
Inspired by risk-taking, a rebellious attitude and classic bad boy icons, Dark Rebel is distinct and pure edge: tough, intoxicating, and totally uninhibited.
Dark Rebel surprises with its aroma: a mixture of familiar woodsy scents and unexpected sharpness and the unparalleled craftsmanship indicative of the John Varvatos brand. The fragrance contains hints of Jamaican Rum, black leather, and the exotic dragon skull flower accord, which all blend together to give the fragrance its wild edge. Nutmeg essence provides a note of sweetness, while black pepper gives it some bite. This juxtaposition works well to encapsulate the fragrance's sense of moody restlessness.
"Dark Rebel is the bad boy of our fragrance collection, and it's the perfect compliment for the inner darkness within each of us," said John Varvatos. "Its DNA exudes a timeless style and fearless attitude.  The rich, masculine scent is alluring in its deviation; tough, rebellious, and unlike any fragrance you've experienced before. I like to think of Dark Rebel as the perfect rock song; it pulls you in with what you know, and then takes you to a whole new level."
John Varvatos Dark Rebel, Eau de Toilette (4.2 fl. oz. 125ml) $86, (1.4 fl. oz. 75ml) $66)
Available at fine retailers and at www.johnvvarvatos.com
Lab Series Max LS Deluxe Gift Set – Limited Edition
Inspired by Sirtuin technology, the Molecular Age-Less Complex found in the MAX LS treatment regimen helps repair the signs of aging. Designed specifically for a man's skin, this advanced technology works to prolong younger-looking skin with both immediate and long-term benefits. The MAX LS Deluxe Set includes 5 oz MAX LS Daily Renewing Cleanser, 1.7 oz MAX LS Age-Less Power V Lifting Cream and 1 oz MAX LS Overnight Renewal Serum.
Gift Set $125.
Available at Macys
ACCESORIES
The Bison + Max Sprecher Signature Straight Razor
Shaving is an essential part of the modern gents day to day and requires a certain finesse to remove facial hair with a knife.  The Bison + Max Sprecher Signature Straight Razor is the finest example of this esoteric art. Handcrafted by the Bison Made leather goods company with renowned straight edge authority Max Sprecher out of Las Vegas, the Bison + Max razor is a made of forged carbon steel and carbon fiber, perfectly weighted and counter-balanced for comfort using various hand grips.
This signature razor features a full-sized 8/8″ 1/4 hollow ground blade intended to last several lifetimes. The blade is forged from 01 carbon steel which has a Rockwell hardness of 63. This gives the blade a hardness that is favorable for honing a sharp and long-lasting cutting edge.
Precision made and handcrafted in the United States, the Bison + Max Sprecher Signature Straight Razor is meant to see generations' worth of water, beards and bathroom counters.
At $895, this razor raises the bar for any man who craves the ultimate shaving experience.
Available at select retail locations and at www.bisonmade.com
Philips Norelco Shaver Series 9000:
The Philips Norelco Shaver Series 9000 is a breakthrough innovation. Since men's hair grows in every direction, this tool features Contour Detect Technology which adjusts to the curves of the face, cutting hair in eight different directions. With V-Track Precision Technology, the advanced blades cut hairs closer to the skin and in those hard to reach areas. The SmartClean System cleans, dries, charges and lubricates the shaver to keep in good condition all year round.
$249.
www.usa.philips.com
The Art of Shaving Lexington Collection Power Razor
This razor is a continuation of the brand's original Lexington Collection and offers micro-pulsations which help reduce friction and increase razor glide for that perfect shave. We have created this custom light up box to demonstrate the "power" element of the product as well as its modern and sleek design. To further experience the perfect shave, pair the razor with the Lexington Collection Brush and Stand, as well as the 4 Elements of the Perfect Shave.
$175.
Available at www.theartofshaving.com
Philips Sonicare AirFloss Pro
Customizable settings; manual or automatic burst modes; clean your mouth in 60 seconds; removes up to 99.9% of plaque; helps improve gum health in 2 weeks; battery indicator light
$89.
Available at www.philips.com
Philips Sonicare DiamondClean Black Edition
Philips Sonicare DiamondClean Rechargeable Electric Toothbrush offers Sonicare's best plaque removal and whitening system. Choose from clean, white, polish, gum care or sensitive for a custom cleaning experience. Proven to naturally whiten teeth in just one week, Philips Sonicare DiamondClean will also gently remove coffee, tea, tobacco and red wine stains. Each bristle is shaped like a diamond for Philips Sonicare's best stain removal. Its charging travel case allows you to take your toothbrush on the go, and it connects to your laptop via USB or can be charged by wall outlet. The included charging glass can be used for charging or to rinse your mouth after brushing.
$219.
Available at www.philips.com
THIS ARTICLE IS WRITTEN BY